Peaceful and lovely Springfield turns into a creepy place at night in this collection of drawings by Tim Doyle.
G/O Media may get a commission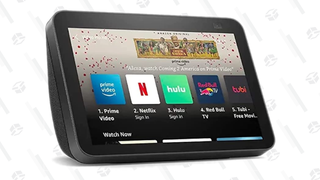 Tim Doyle is an illustrator and print-maker working out of Austin, Texas. Growing up in the suburban sprawl of the Dallas area, he turned inward and sullen, only finding joy in comic-books and television and video games.
You can follow Tim on Twitter, check out his work on his website, and buy his prints here.
This is part of a series in which we are featuring really cool 2D or 3D illustrations and animations. If you are an illustrator or animator with high quality work, please drop me a line here.
---
SPLOID is a new blog about awesome stuff. Join us on Facebook