One of the many joys in watching Disney XD's Star Wars Rebels is when the show crosses over with the movies, whether it's with the characters or the storylines. For the upcoming third season not only will there be more connections, they may be to future movies.
Simon Kinberg, one of the executive producers on Rebels, talked to Moviefone and dropped this exciting tease.
What's lovely is, obviously, we've brought in characters from Clone Wars in the second season, and we keep sort of bringing characters from the original movies and sort of deepening the relationships between our core characters, the Ghost crew. So it's trying to balance the two different things, like the original cast from the first season with Clone Wars, with characters from the original movies, and maybe even feeding into future movies.
"Feeding into future movies" is the exciting quote there. But don't expect something on the level of Rey's parents or Snoke's origin to be revealed. It's probably something more along the lines of Saw Gerrera, who was first introduced in The Clone Wars and is now appearing in Rogue One, played by Forest Whitaker.
There are a ton of new characters not just in that film (which takes place in the same time frame as Rebels) but in Episode 8 and beyond. Maybe a character played by Laura Dern or Benicio Del Toro will first appear in a younger form on Rebels.
G/O Media may get a commission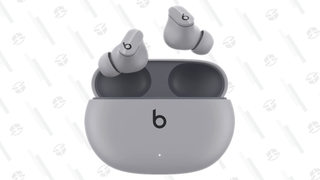 Star Wars Rebels season three will debut at Star Wars Celebration London in a few weeks. At that time, we'll likely get a trailer and maybe a premiere date.
[Moviefone via Screenrant]