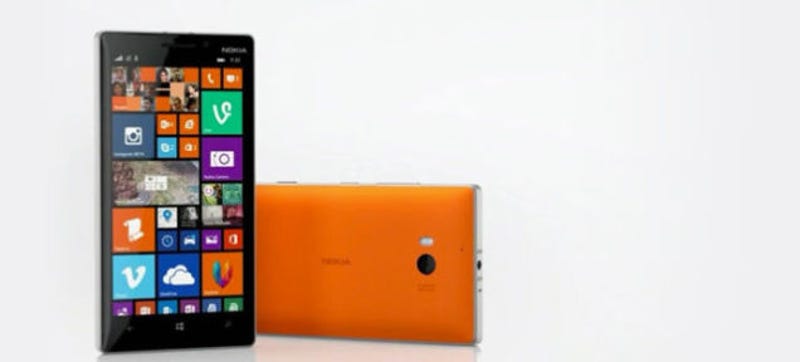 When Microsoft bought Nokia's mobile division in 2013, it made a deal that the Finnish manufacturer couldn't make any smartphones until after December 31, 2015. Now with that date approaching, Nokia is ready to get back in the game.
Despite being relatively primitive devices compared to the phones and tablets we all carry, the strength of e-ink displays have kept dedicated ereaders on the market for a lot longer than many had predicted. And at IFA, companies like Alcatel and PocketBook were demoing smartphone flip covers enhanced with an extra…
This Alcatel cellphone is a fully license Lego product. Unfortunately, it's not compatible with the Lego System-silly, why can't my cellphone have wheels, tentacles, Mindstorm sensors, and a crane?-although it has interchangeable faceplates. [Boy Genius]
At least some of you are reading this article because of the word "Playboy" in the headline, but unfortunately, the product isn't all that provocative. By Alcatel, the Playboy-branded OT-V770A features a 1.3MP camera, 10MB of on-board memory, microSD support and, here's the kicker, a Playboy bunny logo.
If you're a stylish sort of girl who wouldn't be seen dead with a clunky cellphone, this might appeal: the Elle Glamphone is a camera phone for the more elegant and refined among us that's designed to be worn around the neck like a piece of jewelry. It's a pretty basic phone though, with just a VGA camera and 3Mb of…
Alcatel—who?—has released their latest slider phones, and I have to admit, it looks pretty sexy. On the inside, this phone is pretty basic. Average functions and no camera—which may be good for those who frequent trips to offices and other establishments where cameraphones are banned. What it lacks in features on…
Alcatel's new OT-C850 Music Phone has a 1.3 megapixel camera, a 65K color 176 220 screen, plays MP3s (256 MB of memory onboard, plus a MicroSD slot) and EDGE, blah blah blah. Let's be honest now: the most interesting thing about this phone that it looks like it was designed by Knight Industries.