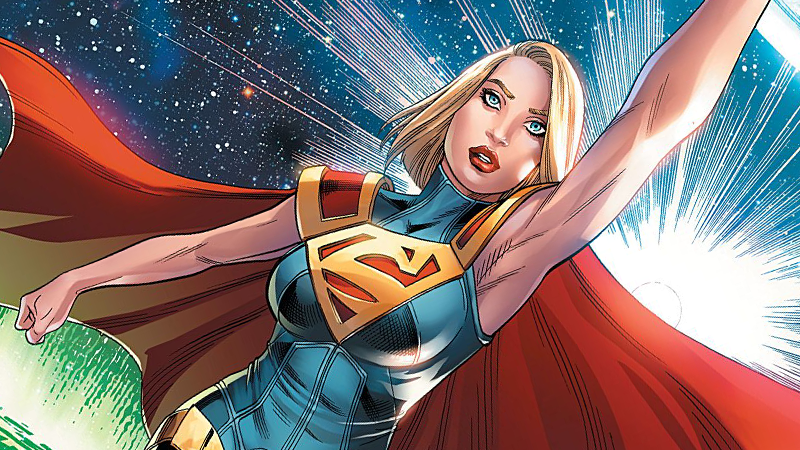 Injustice 2 brought a lot of cool DC fan service to video games last month, but one of its best additions was making Supergirl part of the story. Although game fans have already seen what happens after Kara's arrival in Injustice, the ongoing digital comic series is delving into the moment she first lands on Earth,…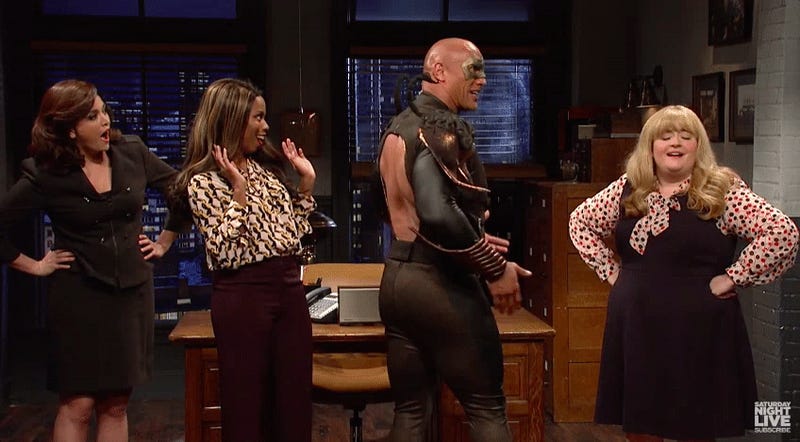 Dwayne "The Rock" Johnson's charismatic charm and insane physique are part of what's made it so easy for him to cross over from the land of wrestling into the world of big-budget superhero franchises. In this weekend's SNL "Scorpio" sketch, though, he reveals the one thing you really need to be a hero: the ability to…
Aquaman recruits a Power Ranger. Michael Fassbender is confirmed for another X-Men appearance. Get a first look at the familiar Predators of the Predator reboot. Plus, when to expect the return of The X-Files, tiny new snippets of Wonder Woman footage, and tons of Doctor Who pictures. To me, my Spoilers!
There are intriguing new details about Laura Dern's Star Wars: The Last Jedi character. Yet another familiar face is confirmed for Game of Thrones' seventh season. Dwayne Johnson has an update on both the Shazam and Black Adam movies. Plus, new pictures from Agents of SHIELD, Riverdale, and iZombie. It's the spoilers…
Every once in a while, Dwayne Johnson takes a break from his eleventy-hundred different projects to remind us that, ostensibly, at some point, there will be a Shazam movie. But every time he does, the future Black Adam makes me wonder a little more if he realizes he's chosen to play the villain of the movie.
Dwayne "The Rock" Johnson let the fans dictate which role he should play in the upcoming Shazam movie, according to About.com. Johnson was trying to decide between playing Captain Marvel (the good guy) and Black Adam (the bad guy). Really, the only difference between the two is that Black Adam is evil. And an Arab.…