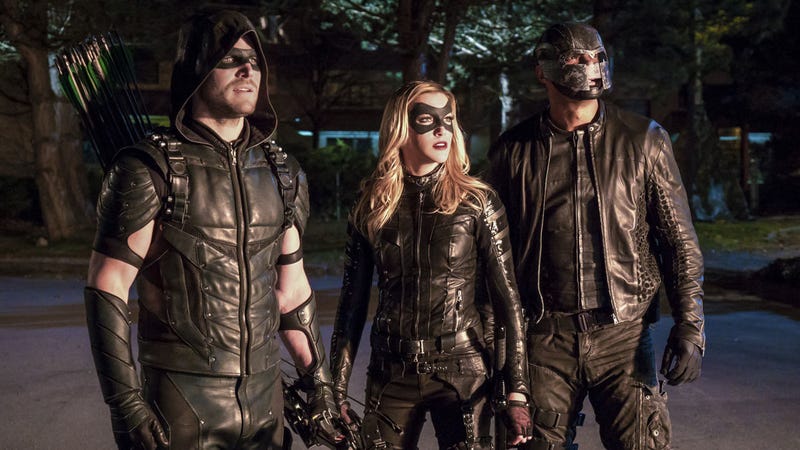 In 2017 the TV landscape, despite the persistent whiteness of some networks like CBS, is looking a bit more ... colorful. We certainly have heavy hitters like Shonda Rhimes and Ava DuVernay to thank for this, as their creations are sorely needed, especially as we dwell under the "leadership" (gag me) of the despotic…
Last week, a North Carolina barbecue joint found itself in the crosshairs of a Raleigh police union and, by extension, police supporters as a whole after employees supposedly disrespected officers dining. Guess what? The union pretty much made up the whole thing.

On December 21, 2016, Jacqueline Craig, a black woman living in Fort Worth, Texas, called 911 to report that a white, male neighbor was choking her seven-year-old son, allegedly in retaliation for the child littering on his lawn.
Yesterday, four teens were apprehended in Chicago on charges of battery. While in police custody, they were determined to be the same assailants depicted in a Facebook Live video which has since been uploaded (and deleted) countless times on other platforms, wherein the same adolescents filmed themselves torturing a…
This week has been a catastrophe for Blackness. Two men, Alton Sterling and Philando Castile, were killed by police officers within 24 hours of each other. Neither had committed a crime that was punishable by death nor did they put any officers lives at risk. It's inexcusable, unjustifiable, and is perpetuated by a…
The Black Lives Matter movement has shed light on the racial profiling, police brutality, and racial inequality experienced by the African-American community across America. But apparently some of the employees at Facebook's notoriously white, bro-centric Menlo Park, California office don't agree.