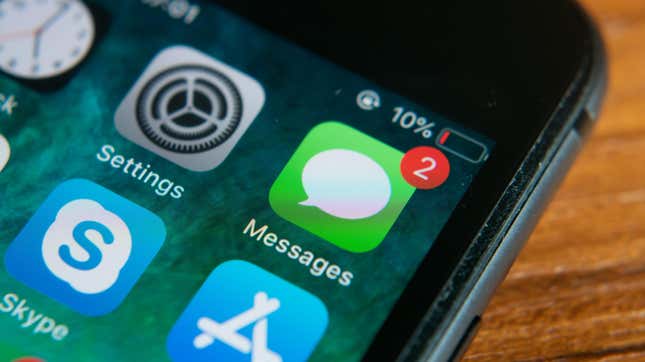 Nothing gets the conservatives riled up quite like companies promoting progressive values. As a result, a conservative nonprofit named Consumers' Research is providing "Woke Alerts" to notify you when your favorite company goes too woke.

Apple's Vision Pro Seems Powerful, But Who Is It For? | Future Tech
Consumers' Research currently has sign ups for Woke Alerts on its official website, and users can enter their phone number on the Woke Alerts web page to receive text notifications when a company goes just a little too far on the woke scale. Consumers' Research has already sent out Woke Alerts for investment company BlackRock, supermarket chain Lidl, and even the infamous Silicon Valley Bank. Woke Alerts criticize different companies and organizations for adhering to Environmental, Social, and Governance (ESG) standards and other sustainable actions, promoting diversity, or featuring LGBTQ+ stances such as featuring drag queens in advertisements.
For example, in the Woke Alert of Silicon Valley Bank, which failed in spectacular fashion in the face of an interest rate risk, Will Hild, Consumers' Research executive director said:
The bank suffered from a combination of senior officers more focused on identity politics than risk management and investments in unprofitable virtue-signaling boondoggles, like reportedly financing 62% of all U.S. solar projects...It's also poetic that SVB would be the first bank to fail from 'going woke,' as the general business culture in Silicon Valley itself is notoriously far left and similarly out-of-step with the rest of the country. Let this be a warning, not just to other banks, but all of corporate America: Focus on serving your customers, not woke politicians.
Consumers' Research has been an inconspicuous party in the far-right space, and Woke Alerts is only the tip of the iceberg. As detailed by Axios, the conservative nonprofit has apparently created a 30-page document for Senate Republicans to use as a roadmap to argue against ESG standards in hearings waged against so-called "woke" companies. Consumers' Research has been labelled a "self-styled watchdog of liberal causes" by the Washington Post earlier this year, and in 2021, the nonprofit's funding grew tenfold, with nearly $6 million of its $8 million in funding coming from conservative charity DonorsTrust. Hild even has ties to the Federalist Society, a conservative legal organization that has a relationship with four of the nine current Supreme Court justices.
The rise of Woke Alerts comes at a time when conservatives could not be more upset at marginalized groups for simply existing. After the ever-popular good 'ole boy beer Bud Light tapped trans TikToker Dylan Mulvaney in a sponsorship, conservatives across the internet have been up in arms that the company could have possibly catered to a new demographic. Conservatives then did what conservatives do best: Feed a one-sided culture war by destroying Bud Light products that they already paid for to send a message to Woke Beer everywhere. Woke Alerts is just another part of that ill-conceived culture war.