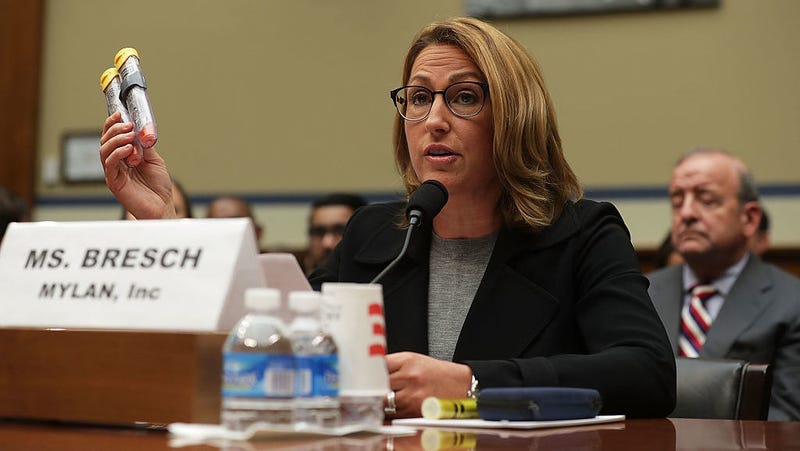 For people with severe allergies, having an EpiPen can mean the difference between life and death. Because there's no generic alternative, EpiPen manufacturer Mylan just keeps jacking up the price and ripping off patients. They also seem to have ripped off the government. Today, a probe by the Department of Health and…
Remember last month when we told you about how Senator Chuck Grassley was tweeting randomly, hoping that someone at the White House would see it? Well, it's happening again. Because everything is weird and this is just how our fucked up government works now.

Do you ever feel like President Trump isn't listening to you? Well, even sitting Republican Senators now feel the same way. But they've found a solution. Senator Chuck Grassley from Iowa now just starts his tweets with "whoever monitors Twitter at the White House" in an effort to communicate with Trump.

This photograph, which features NASA researchers dressed as Vikings, was intended to evoke a fun and inspirational sense of exploration. Iowa Senator Chuck Grassley, who launched an investigation to see if the photo had involved a misuse of government funds (it hadn't), was apparently unmoved by its message.
You may have noticed a certain indescribable gaping hole on Twitter over the past few months, and you're not alone. BuzzFeed hunted down the root of the problem to Iowa Senator Chuck Grassley's uncharacteristically coherent, and no longer seemingly-fever-dream-induced recent tweets.
Official Worst Tweeter Chuck Grassley today further proved his technological ineptitude, when in the middle of his own speech on the senate floor, the senator's iPhone began to ring, interrupting his discussion of some unspecified "standards."
Senator Chuck Grassley, previously documented for his inability to express a coherent thought via World Wide Web, just had that burden removed: his Twitter account has been hacked. For the first time ever, his tweets make sense!
Last year, 77 year-old Iowan senator Chuck Grassley vowed to do anything for reelection—including picking up Twitter. We almost wish he hadn't. Grassley's 1,147 tweets are possibly among the most incoherent, confounding, mind-boggling text on the internet.