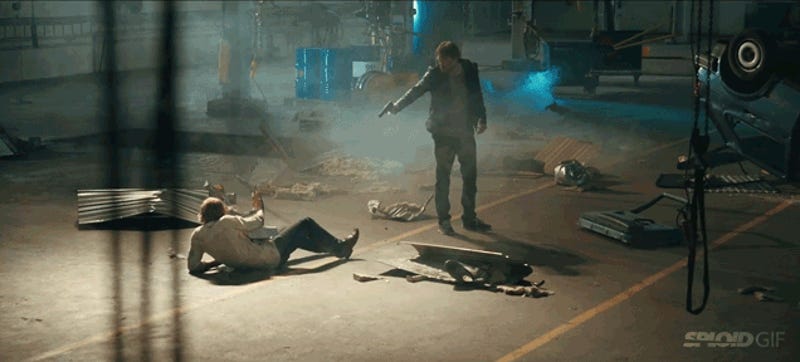 I can't really tell you much about this Swedish short film without spoiling it. I'm just going to say that it's hilarious and completely nuts—even with the English subtitles on.
Computer World has discovered that Verizon has a range of shared data plans on offer that don't appear on its website—they're only available if you know about them and ask in-store or over the phone. (UPDATE: Actually they are online, hiding in plain sight. Verizonwireless.com > Shop > Smartphones> select a phone and…
The Network giveth and The Network hath taken away. Verizon has announced that it is eliminating its semi-popular one-year contract option, explaining that most customers sign two-year contracts and the options for month-to-month and prepaid accounts remain.
AT&T is rolling out new data plans for tablets and it's priced similarly to the old one, except now you have the option to either prepay or postpay your bill. Prepaid data plans and Postpaid data plans both cost the same: either $15 for 250MB or $25 for 2GB. The slight difference between the two plans are in the…
The two things we previously heard about iPhone 3G activation on AT&T-mandatory in-store activation and a penalty if you don't activate within 30 days-seemed to contradict each other. Not anymore. Apple Insider has just heard through an internal memo that people can actually leave a retail store without activating…
The chaps at BGR have received a leaked AT&T memo, which states the company will be offering refurbished iPhones for the lowly price of $199 (4GB) and $249 (8GB.) The refurbished iPhones will be made available with new contracts only, and are bound to sell as quickly as heavily discounted iPhones. Jump for the AT&T…
Our blood brothers at The Consumerist are always looking out for us, and now they've been trying to find us a way to get out of our Verizon contract so we can dump that lame-ass Motorola Q for the iPhone when it comes around this summer. But that method of breaking a Verizon contract without paying an early…
Remember when we told you that you can get out of a Cingular contract thanks to their text message rate hike? Turns out Cingular doesn't quite want you to do that. The Consumerist has been documenting how much trouble Cingular's been giving callers who call in to cancel, saying that text messages are a subscribed…
Good news for anyone who wants to doff their Sprint shackles but was unwilling to pay an eye-gouging cancellation fee. See, Sprint's just raised their text-messaging fees to $0.15 per, which constitutes a "material change" to your contract. Any time there's a material change, you're capable of canceling your service…