There are so many pop culture properties that have passionate, organized fan communities. Star Trek, Star Wars, Doctor Who, Marvel, DC, the list goes on and on. But one fandom you may not know much about is Ghostbusters, and a new documentary aims to remedy that.
The sad news that actor, screenwriter, and director Harold Ramis passed away earlier today has unsurprisingly resulted in a wave of cinematic nostalgia, with #ghostbusters trending globally on Twitter and seemingly everyone, at least in this office, talking about films such as Groundhog Day, Caddyshack, and National…
With a new Ghostbusters script soon to be finished, we've been hearing that the franchise will introduce a whole new generation of Ghostbusters, with Venkman and co. passing the torch. But one more veteran is coming back: director Ivan Reitman.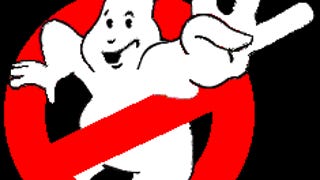 Ernie Hudson hopes the new Ghostbusters video game coming out next year means Ghostbusters 3 will be haunting theaters. The game features Hudson's voice, along with the voices of Bill Murray, Harold Ramis and Dan Aykroyd, who wrote the game. The fact that Aykroyd was able to assemble all the original talent for this…