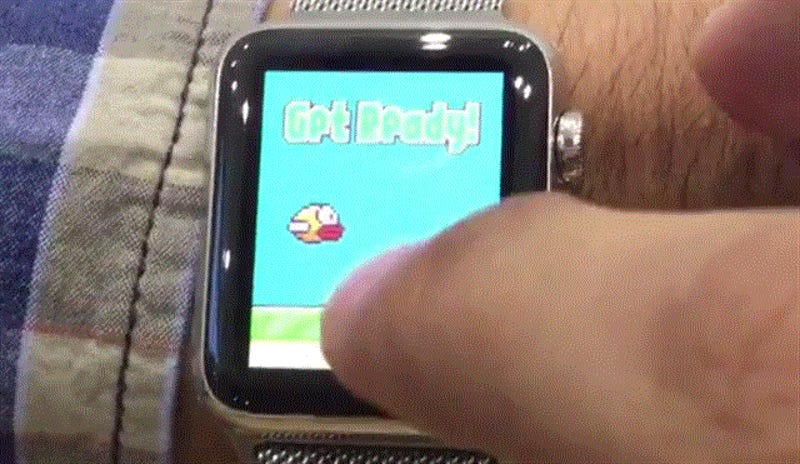 Given that Flappy Bird is basically the perfect smartwatch game (quick, easy to control, detrimental to your dignity), it was only a matter of time until someone hacked the world's most maddening game onto the world's most expensive digital timepiece.
Admittedly there is some appeal to playing your favorite smartphone games on a giant 42-inch display, but Flappy Bird isn't the first title to come to mind. Nevertheless, Bay Tek Games is capitalizing on the fading popularity of the game with this full-on arcade machine featuring nothing but a giant single red button…
Smartwatches are good for certain things. Music. Notifications. Fitness monitoring. Social alienation (kidding!). But one activity they have consistently sucked at, ever since calculator watches first spelt naughty letters, is playing games. A proper version of Flappy Bird for Android Wear could change all of that.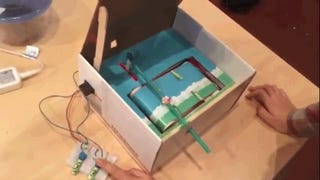 Missed out on your chance to download Flappy Bird? It's okay. You can just make a DIY box version of the same game. It looks way more fun. That's what Fawn Qiu did. She made an IRL version of Flappy Bird using an Arduino sensor, two servo motors, a reed switch and magnets. Oh and of course the box where it all happens.
As promised, Flappy Bird creator Dong Nguyen has removed his torturous app from Apple's App Store. Flappy Bird is gone. It is survived by knockoffs like Clumsy Bird and Happy Poo Flap, and by the nightmares and thumb pain it has caused you these last few weeks.
A tweet from Dong Nguyen, creator of the maddening and virally popular game Flappy Bird, says the game will disappear from the Android and iOS app stores at noon tomorrow. And here I'd just gotten past the first three pipes!
If you have been frustrated with the hugely successful and extremely difficult game Flappy Bird, here's a tutorial that will teach you how to beat the hell out of it. It's actually really easy once you learn this technique.