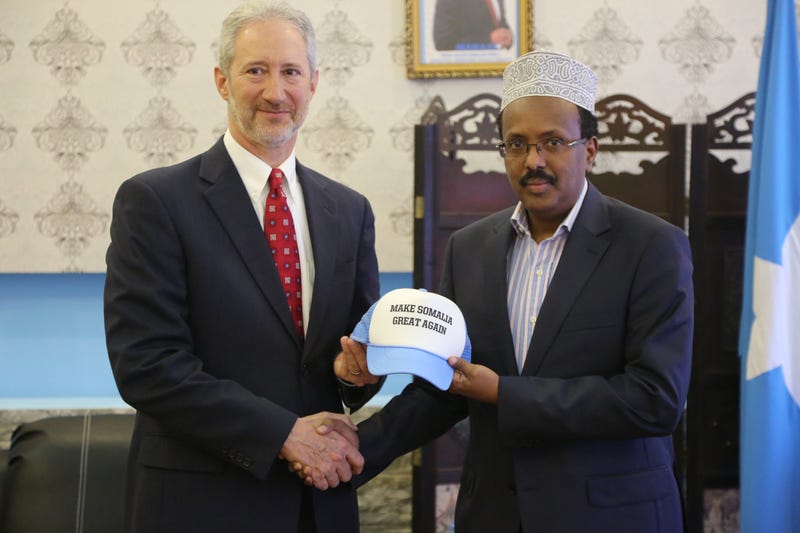 Donald Trump's campaign hat, which reads "Make America Great Again" has become the icon of a movement. So much so, that the US Ambassador to Somalia just gave the President of Somalia a version of the hat that reads "Make Somalia Great Again." Seriously.
Neo-Nazis around the world have made it clear that they're optimistic about what a Trump presidency will do for their cause. And while countless people have already pointed out just how dangerous Donald Trump's rise to power has been, the historical parallels to other authoritarian regimes is still shocking. Take, for…
Donald Trump didn't spend much money on get-out-the-vote efforts this year. But he did spend a shit-ton on hats. So it seems only fitting that the stage on which Trump will (hopefully) concede victory to Hillary Clinton tonight will have two Make America Great Again hats—both sitting on pedestals like they're the…
Given the other drama surrounding the Donald Trump campaign, you could be forgiven for not noticing that the orange-haired one has released a new app.
Stephen Hawking is almost universally revered for his intelligence. Donald Trump is revered for certain other attributes. Hawking, however, appears to be impressed neither with Trump's hands nor his hair. In fact, the scientist thinks Trump is pretty terrible.