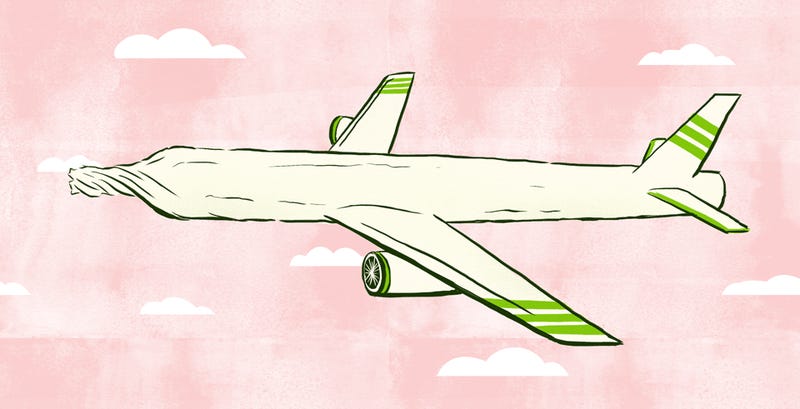 First, obviously, we're talking recreational! I assume that if you are trying for a bulk sort of operation, there's no way in hell you're getting your tips here anyway, but yes, maybe worth saying regardless: this is for short trips and small amounts only. Maybe you've got an occasion on your hands in a remote…
The Powerball lottery jackpot soared over $500 million last week, leading bright and broke minds everywhere to wonder if math could be deployed to get ahold of some of that cheddar. Here's a handy, graphics-heavy strategy guide ... and hey, invite us to your mansion party when you win, won't ya?
Your days of never getting shotgun are over, thanks to this new video from Numberphile that breaks down the best strategies for winning at Rock, Paper, Scissors.
Israeli troops claim that they have discovered more secret tunnels that Hamas is using to get into the country. Though the tunnels sound terrifying, military strategy experts say they have little value when it comes to battlefield results.
Theoretically, there are 71,852 positions that can be obtained in chess after each player's fourth move, the vast majority of which are strategically useless. So where to start? This remarkable visualization shows how the opinions on this matter have changed over time.
You'll need a brand new strategy for Duels of the Planeswalkers, the casual "video game" version of the Magic the Gathering card game. Luckily, our ultimate Planeswalkers guide will tell you when to counterspell, when to summon a massive elder thing, when to reanimate a demon corpse, and how to lay waste to…
How many rounds of rock, paper, scissors have you played in your life? Probably not enough to outsmart a computer. Have you identified trends in playing behavior? Doubtful. Are you predictable with your throwing strategy? Likely. Is it even possible to be any good at the game? Well, here's your chance to find out.…
Much like Words With Friends on iPhone and iPad is a cheaper, better implementation of the official Scrabble app, there are no-name Risk knockoffs that outclass the official app.
"DVD Jon" Johansen, a guy who knows a thing or five about iTunes syncing, breaks down how the Pre must pull it off: by reporting itself as an iPod. It's brazen, and possibly brilliant.