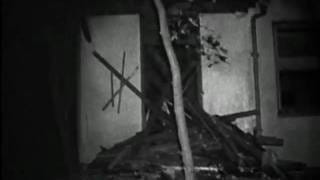 On a Friday afternoon in 1999, I went to the matinee showing of a movie that I knew barely anything about. The film ended, the credits rolled, the house lights went up, and no one moved for a very long time. As we stumbled into the daylight, someone verbalized what we were all thinking: Was that real?
The Blair Witch directors aren't done with their little stick dolls just yet. Eduardo Sánchez wants to make his own sequel to the mockumentary, and simply pretend that Book of Shadows: Blair Witch 2 never happened.
The one thing I didn't think the The Blair Witch Project needed was more camera talky time. Still, they're planning to release never-before-seen footage of poetry readings and confessionals.