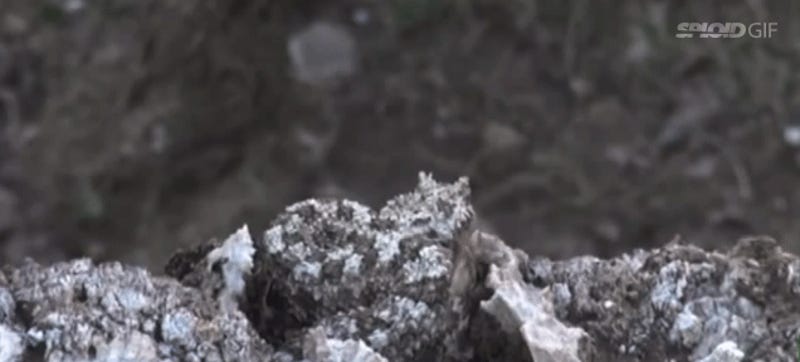 I just can't have enough of these videos of people watching Game of Thrones' twisted plot turns. Just look at their faces as they watch the final fight to decide the fate of Tyrion Lannister between The Red Viper and The Mountain—they go from tension to extreme tension to cheering to [Warning: Spoilers ahead!]
The kids who kickstarted a Battlestar Galactica Viper simulator project back in March actually managed to get it up and flying at Maker Faire 2012! It rotates in every direction, as anticipated. It is quite an amazing achievement.
The Samsung Galaxy Nexus is currently the best Android phone out there—and the only one (of two) that runs Ice Cream Sandwich (so far). But non-Verizon stateside peeps have been left out in the cold. Sprint to the rescue.
Estes may have discontinued its wicked Battlestar and Star Trek replica rockets almost 20 years ago, but some clever hobbyists have info on how you can still build one today.
We are so used to the International Space Station that we don't give its massive scale a second thought. I, for one, took it for granted until a newly-released NASA photograph reminded me that this thing is huge. So huge that I fired up Photoshop and did an illustration comparing it to a Colonial Viper Mk1, a…
Wondering whether Battlestar Galactica's Final Four Cylons are sleeper agents awaiting instructions to destroy humanity once and for all, or just confused and frakked up as they seem? Showrunner and producer Ron D. Moore has no problems telling you the answer to that question, as well as dropping a little spoiler or…
Karl Jacob, an ex-Microsoft employee, has the world's fastest ethanol-based car. He took his run-of-the-mill Dodge Viper and had it converted from a regular gas guzzling monster to an ethanol chugger. While Jacob didn't drive the car himself, a driver from Super Viper hit 218 mph in July, a top speed record for an…