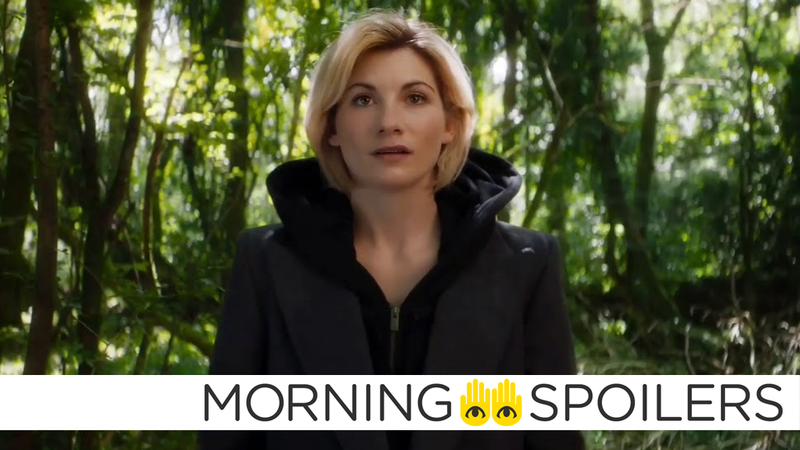 An iconic Spider-Man adversary could appear in a weird way in Silver and Black. Charlie Cox discusses the comic book influences behind Daredevil's third season. The Hellboy reboot is close to recruiting another member of its supernatural cop squad. Plus, new clips from Killyjoys, from Preacher, and more Inhumans…
Hey, did you ever think it was weird that Xena and Gabrielle barely shared any screen time in the opening credits sequence of Xena: Warrior Princess? Well, it turns out that was a studio note. A ridiculous studio note.
But it will settle for bringing her back in 2016, when this reboot of the cult classic adventure show is tentatively due. Original Xena producers Sam Raimi and Rob Tapert are working on the series, but original star Lucy Lawless' involvement is seemingly still to be determined—but it most likely won't be as Xena…
Some villains strive for wealth and power. Some villains strive for glory. But a surprising number of villains are motivated solely by their tangled relationships with the hero. These are love-hate relationships, in which the villain just wants to impress the hero or spend quality time together. Here are the 12 most…
Soon enough, we're going to be watching spin-offs of The Vampire Diaries and Once Upon a Time, proving that too much of a good thing is never enough. Spin-offs often seem like pointless cash grabs — but there have been some fantastic exceptions. Here are 10 science fiction and fantasy spin-offs that actually rule.
It's Boxing Day, which means it's the perfect day to celebrate action. We love a cerebral hero, who thinks five thousand steps ahead and sets careful traps — but there's something to be said for an action hero, who goes on huge car chases, gets into massive fight scenes, and survives by the skin of his or her teeth. A…
These days, we take it for granted that television can be as good as movies (or live theater) and that great actors can deliver indelible performances on the small screen. Especially when it comes to science fiction and fantasy. But it took a small number of pioneering actors to show what's actually possible in genre…