The Design Museum has announced the contenders for the sixth annual Designs of the Year. And their shortlist for digital showcases some of the most innovative interpretations of technology we've ever seen.
---
Candles In The Wind. This revolutionary new lighting concept uses modern LED technology to recreate the experience of light from a candle flame. The minimal design is a bare circuit board featuring the latest in micro-processor technology paired with 256 high quality LEDs to evoke the natural flow and flicker that comes from a wick. Designed by Moritz Waldemeyer for Ingo Maurer.
Photo: Ingo Maurer
---
Light Field Camera. The first consumer camera that records the entire light field, instead of a flat 2D image. By capturing the entire light field, it allows the user to refocus the pictures after they take them. Designed by Lytro.
G/O Media may get a commission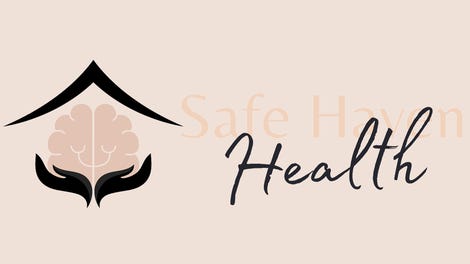 Addiction counseling
Safe Haven Health
Photo: Lytro
---
City Tracking Pt 2. As part of a grant from Knight News Foundation, Stamen released original map designs of the world in three original styles: Toner, Watercolor, and Terrain. Designed by Stamen.
Image: Stamen
---
Chirp. A new way to share your stuff using sound, Chirp "sings" information from one iPhone to another, enabling you to share photos, webpages, and contacts from your phone's built-in speaker. Designed by Patrick Bergel and Anthony Steed for Animal Systems.
Image: chirp.io
---
Windows Phone 8. Windows Phone 8 is the second generation of phones from Microsoft and integrates mobile use with excellent Microsoft office functionality. Designed by Microsoft.
Image: Stephen Lam/Getty Images
---
Dashilar. This smartphone app creates a new and detailed way to look at the Beijing district of Dashilar. Designed by Nippon Design Centre Inc.
Image: dashilar.org
---
Digital Postcard and Player. Digital Postcards give digital tracks a low-cost physical form. The cards are docked in a Postcard Player, and users can control playback by pressing buttons printed on the postcards. Designed by Uniform.
Photo: Uniform
---
Wind Map. The Wind Map shows the delicate tracery of wind flowing over the US using different shades to signify different speeds and directions. Designed by Martin Wattenberg and Fernanda Bertini Viegas.
Image: hint.fm
---
English Hedgerow Plate. Modern chintz design brought to life with cutting edge augmented reality technology. A free, downloadable English Hedgerow app generates a magical augmented reality experience with naturalistic animation and hedgerow sounds. Designed by Jason Jameson, James Hall and Rhys Griffin of Unanico Group, with Andrew Tanner Design and Royal Winton.
Image: Unanico
---
Free Universal Construction Kit. The Free Universal Construction Kit is an online matrix of nearly 80 adapter bricks that can be 3D-printed and allows any piece to join to any other, enabling the creation of previously impossible designs, and ultimately, more creative opportunities. Designed by Free Art and Technology Lab and Sy-Lab.
Photo: fffff.at
---
Gov.UK Website. The new Gov.uk website aims to combine all the UK Government's websites into a single site. Designed by Government Digital Service.
Image: www.gov.uk
---
Superstitious Fund Project. Created by Shing Tat Chung in February 2012 as a response to research behind superstitions and their effects on the world around us, the Superstitious Fund Project creates a correlation between superstitions from around the world with financial gain or loss. Designed by Shing Tat Chung.
Image: Superstitious Fund
---
Rain Room, (The Curve, Barbican Art Gallery). A 100 sq m field of falling water for visitors to walk through, experiencing how it might feel to control the rain. On entering visitors hear the sound of water and feel moisture in the air before discovering the thousands of falling droplets that to their presence, moving to keep the visitor dry. Designed by Random International.
Photo: Random International
---
Raspberry Pi Computer. Affordable and powerful enough to provide excellent multimedia, the design is perfect for kids—and tinkerers—who might not initially be interested in a purely programming-oriented device. Designed by Raspberry Pi Foundation.
Image: Raspberry Pi
---
Zombies, Run! This interactive fitness app guides you through zombie-apocalypse-themed missions with a variety of audio narrations. The application is capable of recording the distance, time, pace, and amount of calories burned per running mission via GPS. Designed by Six to Start and Naomi Alderman.
Image: Zombies, Run!
---
The Design Museum of London's Designs of the Year exhibition will be open through July 7th, with winners announced on April 17th. For ticketing information, head here.