The Design Museum's Designs of the Year awards showcase the most innovative and imaginative designs from around the world, over the past year, spanning seven categories: Architecture, Digital, Fashion, Furniture, Graphics, Transport and Product. Here are the winners for each category, just announced today.
It's like the Oscars, but with no acceptance speeches and more attractive winners.
---
Architecture: La Tour Bois-Le-Prêtre, Paris. The striking transformation of a rundown tower in northern Paris created an alternative approach to the physical and social redevelopment of decaying post-war housing. Designed by Druot, Lacaton and Vassal.
Photo: Frederic Druot Architecture
---
Digital: Gov.UK Website. The new Gov.uk website aims to combine all the UK Government's websites into a single site, saving millions of pounds in the process. Designed by Government Digital Service.
G/O Media may get a commission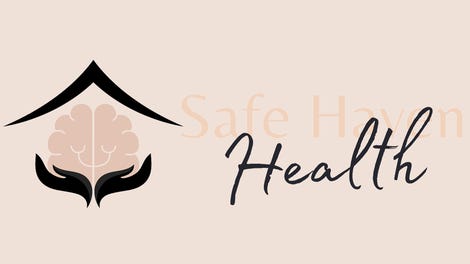 Addiction counseling
Safe Haven Health
Image: www.gov.uk
---
Fashion: Diana Vreeland: The Eye Has To Travel. Called 'the Empress of fashion', Diana Vreeland had a legendary (1903-1989) impact on fashion and style in her time. With 350 illustrations, including many famous photographs by Richard Avedon, Irving Penn and other major fashion photographers, this film shows iconic works as they were being invented. Directed by Lisa Immordino Vreeland.
Photo: Diana Vreeland
---
Furniture: Medici Chair. Three types of wood—thermo treated ash, walnut, and douglas—are joined at irregular angles, resulting in a comfortably reclined seat. Designed by Konstantin Grcic for Mattiazzi.
Photo: mattiazzi.eu
---
Graphics: Venice Architecture Biennale Identity. Spoken in a Venetian dialect, the stencil text is contained in a white plaster panel and roughly framed in black. These signs were made to blend in with the fabric of existing Venetian signage, with stencil text contained in a white plaster panel and roughly framed in black. Designed by John Morgan.
Source: La Biennale di Venezia/Facebook
---
Products: Kit Yamoyo. ColaLife works in developing countries to bring Coca-Cola, its bottlers and others together to open up Coca-Cola's distribution channels to carry 'social products' such as oral rehydration salts and zinc supplements to save children's lives. Designed by ColaLife and PI Global.
Image: ColaLife
---
Transport: Morph Folding Wheel. For the first time the wheels on a wheelchair are able to fold flat and fit in the storage compartments of airplanes and small cars. When folded, the wheel takes up less than half a cubic foot, compared with nearly twice that when in use. Designed by Vitamins for Maddak Inc.
Photo: morphwheels.com
---
The Design Museum of London's Designs of the Year exhibition will be open through July 7th, with winners announced on April 17th. For ticketing information, head here.
Top image: twitter.com/DesignMuseum