Microsoft and Sony aren't planning to upgrade their flagship consoles for a few months yet, but you can still improve your gaming experience with some well-chosen accessories—even if the hardware at the core of the system stays the same.
Below are our recommended upgrades for tricking out your Xbox One, PlayStation 4, or even your new Nintendo Switch.
An external hard drive
The PS4 will soon support external drives, just like the Xbox One does, so whatever your console of choice you've got no excuse for not adding another disk to your system, boosting the amount of available storage space and improving installation and loading times along the way.
On the Xbox One side, you need a drive with more than 256GB of space on it, and one that supports USB 3.0 for those nippy data transfers. The PS4 also needs a USB 3.0 drive for this to work, but as far as other specifications go, all we know is that drives up to 8GB in size are going to be supported when the update finally arrives.
G/O Media may get a commission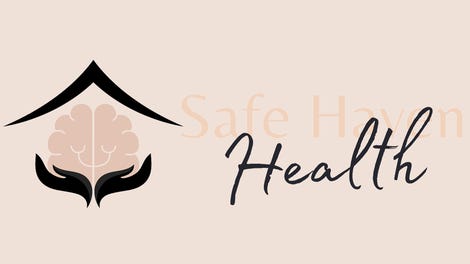 Addiction counseling
Safe Haven Health
If you want to go a step further and are comfortable opening up the casing of your console, you can replace the original drive instead of or as well as adding an external one, though this is only really practical on Sony's machine. Opt for an SSD and you should notice faster loading times as well as more storage space.
Nintendo fans won't be able to add an additional external drive, but the Switch does accept MicroSD cards, and as it only has 32GB of storage built in, and half of that is taken up by the Switch's operating system, you'll definitely want a MicroSD card, or three, on hand.
A top-of-the-range controller
Sure, you get controllers including with your console, but are they really the best controllers that money can buy? Are they doing justice to your high-speed finger tapping? If you want to up the controller stakes a notch then there are alternatives to consider that change the look and feel of your input devices.
Outlets like The Controller Shop can give your controller a custom paint job and even add extra buttons for good measure, while Controller Chaos gives you even more flexibility in designing something that's truly you. If you're happy doing a little bit of DIY modding, meanwhile, then you can upgrade the battery inside your controller and get more wireless playing time in between chargers.
Alongside those custom options there are the official accessory channels for PlayStation 4, Xbox One, the Nintendo Switch, with authorized Pro Controllers and additional input devices among the kit on offer. Availability varies between regions so check the retailers in your part of the world to see how you can boost your input options.
A new display
Playing your games on a massive screen can make a massive difference to the whole experience, and if you've got the money to invest in a new television or monitor then there aren't many upgrades that have as big an impact as this one.
Those brand new PS4 Pro and Xbox One S consoles now support 4K resolutions for your games, so that's another reason to make sure your attached display is capable of showing them off as the developers intended. Even on less powerful consoles some extra screen real estate will always add to the feeling of actually being in the middle of wherever it is you're supposed to be.
Besides the usual considerations like size, sharpness, color, HDR support and clarity, you also want a TV or a monitor with a speedy refresh rate for all that fast-moving action, so make sure this is somewhere near the top of your priority list. If you get a decent audio setup into the bargain then so much the better.
A keyboard and mouse
Games consoles aren't just for gaming any more, especially in the case of Microsoft's line of machines, and while a keyboard and mouse may not be the most exciting-sounding set of accessories you can buy for your console, they'll help you whizz through non-gaming apps and menus in record time. Oh, and they also come in handy for FPS titles too, where accuracy is all-important.
Microsoft keeps promising full keyboard and mouse support for the Xbox One (right now it only supports a limited number of keyboards for non-gaming input , but it isn't here yet)—so for the time being you'll need to invest in an adapter like the Keymander, the CronusMax, or the Xim4 to get everything hooked up.
In the case of the PS4 you can just go ahead and plug a keyboard and mouse straight in to use them on the console's menus and apps, though gaming support is limited (so you might need one of the aforementioned adapters after all). If you don't want to be restricted by cables then you can add them wireless via Bluetooth as well.
The Switch is much like the PS4 in that you can use a keyboard out of the box for inputting names, but support beyond that is limited, and the major keyboard and mouse adapters don't yet work with the Switch.
A VR headset
If you own a PlayStation 4 of any description then for a penny shy of $400 you can add a PlayStation VR headset to the mix and enjoy some of the treats the fledgling virtual reality gaming market has to offer. Note though that you do also need a PlayStation Camera and a pair of Move Motion controllers, which is another $120.
In our time with the PS VR headset we've found it impressive on a technical level if a little lacking in terms of the actual gaming experiences that are out there—game developers, like consumers, are mostly just waiting and seeing where this VR path is going to lead. That said, it's still a worthy upgrade for your console in the here and now, adding a whole new dimension to your PlayStation experience.
There's no such VR headset option for the Xbox One or Xbox One S—at least not yet. What you can do is hook up an Oculus Rift to a PC running an Xbox app, and stream some of your Xbox titles through that. It's not real VR though, just your standard 2D Xbox games presented in a 3D virtual environment. We do know that VR will be coming to Project Scorpio, Microsoft's next generation console, in some form or another, but details are pretty scarce right now. And they're wholly absent for Nintendo, who has shown little inclination to get back into the VR game after the Virtual Boy twenty years ago.