When Google's engineers aren't busy upgrading the serious stuff inside Google's email apps or mobile OS, they like to leave little treats and games inside Google's products—everything from humorous search results to hidden creatures. These are some of our favorites for when you've got five minutes or five hours to waste.

---
Atari Breakout
Run a Google image search for "Atari breakout" and you're met with a version of the classic game you can play in your browser. Use the cursor keys as controllers.

---
The classic Google search page
Point your browser at https://archive.google.com/heart to relive your youth with the classic Google search page. It still works, but the results page is the modern version.

G/O Media may get a commission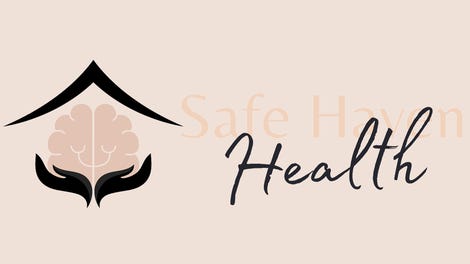 Addiction counseling
Safe Haven Health
---
Are you feeling lucky?
Click I'm Feeling Lucky on Google with nothing in the search bar and you're given a random Google link to try—it could be anything from mini puzzles to charity drives.

---
Pac-Man
Atari Breakout isn't the only game that gets a Google Easter Egg spin. The 2010 Google Doodle version of the classic title, Pac-Man, can be brought back with a simple Google search for "pac-man".

---
Search box tricks
Several Google searches give entertaining results. Some of our favorites? Try entering "do a barrel roll", "google in 1998", "askew", "<blink>", or "sonic the hedgehog."

---
Search box tools
These Eggs aren't really hidden surprises, more useful tools. You can run Google searches for "flip a coin" or "roll a die" to do just that, or use "timer" or "stopwatch" for those apps.

---
Solitaire
You're still after another game aren't you? Typing "solitaire" into Google gives you a web version of the classic card game. If you don't like cards, try entering "tic tac toe" instead.

---
Bacon numbers
Every movie star is less than six steps away from Kevin Bacon and Google can help you prove it—type the name of almost anyone followed by "bacon number" to get the link.

---
Search in pirate or Klingon
Google knows more languages than you might have realized: you can load up the search results page to display labels in pirate, Klingon or hacker speak, should you need to.

---
The Loch Ness pegman
Search for "loch ness" on Google Maps and the iconic pegman figure turns into the shape of Scotland's most famous mythical (?) monster. No sightings of the actual Nessie, though.

---
Use the Force, Luke
The Star Wars scroll Easter Egg has come and gone from YouTube, but this one lives on—enter "use the Force, Luke" as a YouTube search to send the results into flux.

---
Brush up on your trivia
Knowledge is power and you can get more of it by searching for "fun facts" on Google. When you've absorbed the information, click Ask Another Question for a new fact.

---
Endless dinosaur running
If you find yourself without internet on your smartphone, pass the time by loading up Chrome for iOS or Android and tapping the dinosaur to launch an endless runner.

---
Travel by dragon
One for the Welsh here. If you choose to navigate from Snowdon to the Brecon Beacons and "dragon" appears as a travel option. Unfortunately, no dragons appear on screen.

---
The Emmett Brown pegman
You might have noticed this already, but when you view older imagery in Street View (via the drop-down menu in the top-left corner), the pegman turns into Emmett Brown.

---
Cast spells on Android
Call up the Google voice interface on Android via "OK Google" and you can cast a couple of Harry Potter spells: "lumos" to turn on the flashlight and "silencio" to mute all sounds.