Kirsan Ilyumzhinov, the eccentric president of the Russian federal subject of Kalmykia, stepped down from office today. Ilyumzhinov believed he'd been visited by aliens and poured an estimated $50 million into building a "Chess City" at the Kalmykian capital Elista.
Ilyumzhinov, a fanatical chess fan, has also been the President of FIDE (a.k.a. World Chess Federation) since 1995. He built Chess City in 1998 for somewhere between $30-50 million. Kalmykia, which is the only predominantly Buddhist region in Europe, is by no means a wealthy republic, and Ilyumzhinov came under fire for planning this opulent chess mecca smack dab in the middle of the steppe. In 2004, The New York Times reported that Ilyumzhinov had plans to expand Chess City into a veritable checkerboard metropolis:
Mr. Ilyumzhinov's vision of a Kalmyk utopia [...] can actually be studied in miniature on a meticulous model inside the chess dome. We discover here that Chess City is to expand across the landscape to embrace opera and ballet theaters, museums, a conservatory, an art school, religious academies, a center of traditional medicine and a "complex for children's creativity."

Here, defying the surrounding desert, we see the vision of a water sport complex and boathouse, a skiing center complete with lifts, a safari center and an airfield and hangars for recreational aircraft.
And in 2006, the Guardian noted:
Chess City [...] turned out to be a white elephant of Millennium Dome proportions: its foundations are subsiding and few of its luxury homes are inhabited. The match this week could not be held there because although the complex has a swimming pool, a hotel and a grocery store, it does not have a hall large enough for a big chess match.
G/O Media may get a commission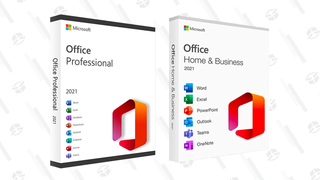 89% off
Microsoft Office Professional 2021 Lifetime License
Why's Ilyumzhinov stepping down from the presidency after 17 years in office? His fourth term runs over the three-term limits established by Russian president Dmitry Medvedev, and there's a chance he will lose his title as the President of FIDE. Yes, this flamboyant strongman is stepping down from controlling an entire republic to fend off accusations that his alien abduction story hampers his ability to oversee the global chess scene. Aliens, a chess utopia, a Looney Tune despot with dodgy finances, and Chess City's ghostly suburban sprawl in the middle of the steppe...this is your world, folks.
You can see more photos of Kalmykia's idiosyncratic capital at PeaceOnEarth's Flickr. News via Foreign Policy.

A city square in Elista.


2007 news report via Al Jazeera English on YouTube.


[Photo via UC Media]