The Doctor Who 50th Anniversary Special broke the Guinness World Record for the largest simulcast of a television drama ever. "The Day of the Doctor" was broadcast in 94 countries on six continents. Get the Blu-ray for $15.
---
"Includes 4 Motion Pictures Featuring Picard and Data." Isn't that... a weird thing to write on this box so prominently? Am I losing my mind? Anyway it's a good deal on a nice set. Just 20 bucks. [ Star Trek TNG Motion Picture Collection]
---
G/O Media may get a commission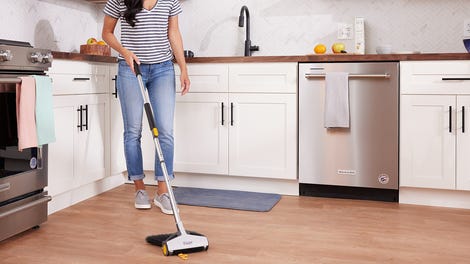 BOGO 50% Off
Flippr - BOGO 50% Off
Sons of Anarchy gets an awesome boxed set and a preorder locks in your price of almost half off MSRP, or less. [ Sons of Anarchy]
---
Humble Indie 13 brings the Jazzpunk and lots more.
---
3 TB of storage for $33.33 each. Not too shabby. [Seagate Expansion 3TB External USB 3.0 Hard Drive, $100]
Need even more space? How's 5TB for $150 sound? [ Seagate Expansion 5TB External, $150 with code EMCWPHA24]
---
Last week, you voted for the Best Rechargeable Batteries. Now, we want to know what you use to charge them.
---
This flash drive includes a micro USB port so you can plug it into your Android phone. It's great for holding movies for a long plane ride, or offloading vacation photos. [ Kingston Digital 32GB Data Traveler Micro Duo USB 3.0 Micro USB OTG Flash Drive, $15]
---
$20, 10,000mAH, and two ports. Solid deal. [ Omaker Brilliant 10000mAh Dual USB External Battery with 1W Flashlight, $20]
---
The whole line of Philips' life-changing Wake-Up Lights were on sale a few weeks ago, but if you missed out, the high end model is marked back down to within $10 of the lowest price ever. [Philips HF3520 Wake-Up Light, $120]
---
I've bought like four of these Lightning cables, and they really do seem to be Apple-made. Fantastic bargain. [Apple Lightning USB Data Cable, $7]
---
When you think of Fathead, you probably think of tacky life-sized athlete stickers, but this one is actually useful. [Fathead Medium Dry Erase Board, $25]
---
Five pieces of luggage for $79 seems almost too good to be true, especially considering the set is made by Samsonite and comes with a 10 year limited warranty. [Samsonite Luggage 5 Piece Travel Set, $79 with code FALL25]
---
Vacuum-sealing foods is great for storing them in the freezer, or cooking them via sous vide. This FoodSaver system has everything you need to get started, and has never been cheaper. [FoodSaver 4840 2-in-1 Vacuum Sealing System, $150]
---
If you're still drinking unfiltered tap water, or using the shower head that came with your home or apartment like some kind of animal, today's a great chance to improve your home's water works.
Amazon is discounting a variety of Culligan gear, today only. The most popular options here will probably be the two showerheads on offer: A classy RainDisc model for $23, or a standard adjustable head for $18. Both have great reviews, and both include filters that reduce sulfur odors and scale.
Moving into the kitchen, you can improve your tap water either with an on-faucet filter kit for just $13, or a less-ugly under-sink model for $61. Replacement filters are on sale for these as well, so you may as well stock up. As always with Gold Box deals, these prices are only valid today, and many items could sell out early. [Amazon]
---
Twitter isn't a bonus for us, it's an essential component of our coverage. It's the fastest way we can let you know about a deal, and many of our best deals only make it to Twitter because they're so short-lived. You can also set up push notifications just for our deals right in the Twitter app, or create an account just to follow along without having to participate in Twitter at all.
---
Media
---
Movies & TV
Books & Magazines
Apps
Music
---
Gaming
---
PC
Xbox 360
3DS
Toys
---
Tech
---
Storage
Power
Home Theater
---
We work together with you to find the best products and the best deals on them, click here to learn more. We operate independently of Editorial and Advertising, and if you take advantage of an item we cover, we may get a small share of the sale. We want your feedback.