I don't trust brands. You shouldn't either. But right now, you can't go wrong with a Motorola smartphone.
Do you know how rare it is I can say that about a company? My job is to make sure you know which specific gadgets are worth your time and money, not to make blanket statements like "Motorola handsets are great." But this year, every single smartphone Moto made has been top-notch.
Droid Turbo vs. Moto X
The Nexus 6, the Droid Turbo, and the Moto X are all freaking fantastic devices, each a beautifully constructed speed demon with stock or nearly stock versions of Android's operating system on board. They have great screens, are comfortable to hold, and have battery life that last you through the evening, all without any confusing software bloat. They have speakers loud enough to make watching movies compelling on a smartphone screen, and clever software additions like notifications you can read without even waking your phone. They're the only phones that actually manage to improve on plain vanilla Android.
G/O Media may get a commission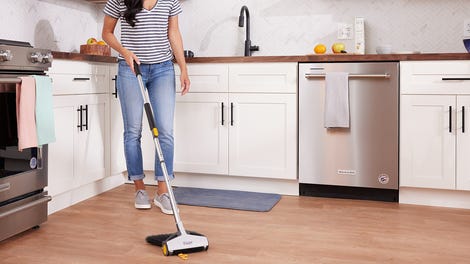 BOGO 50% Off
Flippr - BOGO 50% Off
If you don't want to throw down $200 and sign up for a two-year contract, the Moto G and Moto E are amazing budget phones. They cut corners, but the right ones. They surprised us with their bang-for-the-buck.
Maybe even more importantly? At this point, only Motorola has a great track record updating its phones to the latest, greatest versions of the Android operating system. Last year's Droid Ultra, Droid Maxx, Droid Mini, Moto E, Moto G, and Moto X will all get Android Lollipop, as well as every phone the company has pushed out since. The new Moto G is already getting the update, and others are right around the corner.
What makes this consistent quality all the more remarkable is that just a year ago Moto had one decent midrange handset and a couple high-end ones we could only recommend with caveats. Today, Motorola has five great phones; it's just a matter of how much you're willing to spend and how big a phone you want.
Motorola Nexus 6 vs. Samsung Galaxy Note 4 vs. iPhone 6 Plus
Does that mean you should buy a Motorola? Not necessarily. Sure, the Nexus 6 is a big phone pack leader, but the Galaxy Note 4, HTC One M8, and iPhone 6 Plus are wonderful alternatives. They come with better cameras and (in the case of Samsung) removable batteries, microSD cards, and some pretty cool stylus features here and there. Motorola's not the only one making great phones, or even necessarily the very best ones.
They are, though, the only ones pushing out such consistent quality across such a broad range. Samsung sells the Note 4 and the S5, but it also sells a lot of crap. HTC sells a lot of crap. And Apple only has two handsets to begin with. I can tell my grandma to buy a Motorola without having to painstakingly detail which Motorola to buy, with no fear that she'll make a bad decision.
I don't expect that to continue forever. Companies are always tempted to cut more corners if it means they can show a short-term profit here or there. And even with the best of intentions, Motorola might run into manufacturing defects if they're not careful. It's also still to be seen if and how its recent change of ownership—from Google to Lenovo—will impact its ability to innovate and improve.
And if history is a guide, there's reason to be skeptical—or at least cautious—about the future. For years, I've heard it said that Motorola phones break after the first year, so consistently that it was as if they were intended to fail. I've raged against the locks built into last-gen Moto handsets designed to keep people from rooting their handsets. More recently, I've seen Motorola simply struggle to deliver any handsets on par with the fierce competition.
What matters, though, is right now. And right now Motorola's the only company making Android phones that you can recommend on name alone.