For those of you already weary of the Christmas cheer, a new study published this week in Scientific Reports might put some pep in your step: It suggests the holiday spirit gets people more in the mood for boning, no matter where you live in the world and when you might celebrate it.
Starting first with countries in the Northern hemisphere of the world where Christianity is regularly practiced, the study contrasted the sheer frequency of people's Google searches for sex and sex-related words relative to other words (using Google Trends) over a decade as a way to tell when people were generally having more sex—the logic being that when more people are thinking of sex enough to google it, their country as a whole is also having it more. These search terms included everything from sex and pornography to advice on how to get pregnant.
"Because we had looked at Google trend data and social media sentiment in other problems, it was natural for us to investigate if searching for sex online was related to birth data," study author Luis Rocha, a professor from the School of Informatics, Computing and Engineering at Indiana University, told me in an email. "So one of the results of our paper is that indeed, the search for sex online correlates well with birth data nine months later, where birth data is available."
Like they expected, the team found these surges regularly happened during the holiday period that covers Christmas and New Year's, reaffirming the long-supported theory that people in countries like the U.S have more sex around the winter time (other studies of people's sex-related google searches have also found the summer to be an aphrodisiac).
That theory has had two major different possible explanations, though. Many scientists have guessed that our bodies might be biologically inclined to do the deed more in the cold of winter for any number of reasons, such as ensuring our children are born during the fall, when resources are less scarce or because of adjustments to the solar cycle. Other researchers, though, have thought it's more because of the widespread emotional closeness that holidays like Christmas bring out of us: the 'Love Actually' hypothesis, in other words.
G/O Media may get a commission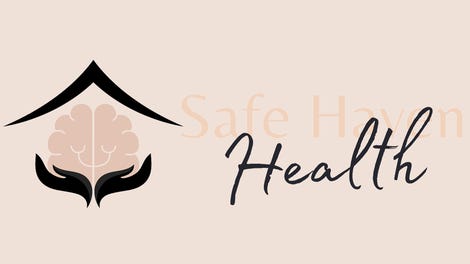 Addiction counseling
Safe Haven Health
So to test that further, Rocha and his team extended their dragnet globally. Not just to countries in the Southern half of the world, where Christmas happens in warm weather, but also to countries where the major religion practiced isn't Christianity at all. Once again, the pattern held in Southern, Christian-majority countries: People googled sex more often around Christmas, and then there were more births recorded than usual nine months later. But with Muslim-majority countries, there was a different but similar pattern: People searched for sex more around the only two major Muslim holidays—the weeks of Eid-al-Fitr (which marks the end of Ramadan, the Islamic month of fasting) and Eid-al-Adha—then there was a birth rate spike nine months down the road (Interestingly enough, even in countries where english isn't the primary language, "sex" was often the most searched term). The exact dates of these Muslim holidays change every year, making any sort of biological explanation for the consistent, but shifting pattern that much less likely.
Taken together, these findings strongly suggest that it's the heart of the holiday season, not what time of year it is, that makes us especially randy, Rocha and his team believe.
Not all holidays lent themselves to inspiring prospective love-birds, though. The period around Thanksgiving, for instance, didn't show any signs of added googling. So to better understand what made Christmas and Eid different from other days, the team lastly looked at and compared how people tweeted during those times.
"Happy, calm, and feeling that you are neither in control nor controlled by others," Rocha explained. "That is the summary of the collective mood we uncovered across these festivities with sentiment analysis."
Fun as being a societal peeping tom might be, Rocha and his team want to use their method in the future to compare how more serious-minded problems like depression and addiction play out globally. And they're still interested in better understanding what causes Christmas and Eid to be such amplifiers for sex. Confirming their results could also inform public health policy, they believe. For instance, countries could make contraception more easily available around the holidays while hospitals could better prepare themselves for birth spikes.
And valuable as using Google searches as a barometer for people's actions might be for researchers like Rocha, just keep in mind that your own personal searches for something won't necessarily lead to the real thing.
"Our analysis would suggest that collectively people search more for sex and have successful pregnancies," said Rocha. "However, we cannot say that it is the same people who are searching for sex who actually have sex that leads to pregnancies...That same mood may lead some people to search for sex, and others or the same to actually have sex."