Since the release of The Force Awakens, Star Wars fans have been debating several key questions. The main one is "Who are Rey's parents?" And, according to The Last Jedi director Rian Johnson and star Daisy Ridley, this new film will, in fact, shine some light on that question.
"To me, it's important insofar as it's important to her," Johnson told Entertainment Weekly. "And I think it's important to her in terms of what is her place in all of this? What's going to define her in this story? She was told in the last movie that the answer's not in the past; it's looking forward. But she's showing up on this island to talk to this hero from the past."
However, when you look at the history of Star Wars protagonists, almost all of them have paths that contradict at least part of their origins. Anakin Skywalker's mother was a good soul. Luke Skywalker and Leia Organa had an evil father. And despite a light side upbringing, Kylo Ren turned to the dark. Which basically means, maybe who Rey's parents are or where she come from doesn't really matter.
"Yes, it would potentially change her mind, or at least give her a little bit more peace in moving forward," Ridley said. "But ultimately what's coming is coming, and whatever abilities she has are there. So, personally, I think it's less important than even she may think."
And yet, both Johnson and Ridley agree that, because Rey is so dead set on finding out, the story will go there.
G/O Media may get a commission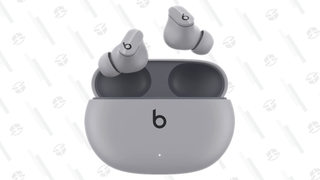 "You can be told ['the answer's not in the past'], but I think she still has a lingering hope that she's going to find the thing that's going to say: This is where you belong. This is where you are," Johnson said. "I think she still holds onto the thought that where she comes from will help define where she's going."
Read more from Johnson and Ridley at the below link.