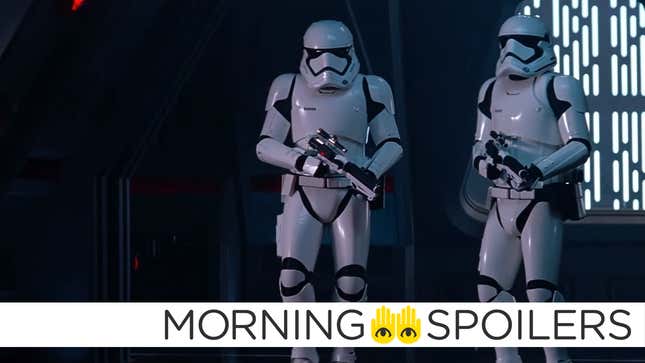 Goosebumps 2 is officially happening. The Borderlands movie gets a writer. Carice van Houten talks about that big Game of Thrones reveal. Elizabeth Banks gets her villain on in new Power Rangers set footage. Plus, new clips from Civil War and Agents of SHIELD, and new Ghostbusters promo pictures. To me, my Spoilers!
Star Wars Episode VIII
A rumor emanating from British newspaper The Daily Mail—whose reputation is poor enough that a hefty dose of skepticism should be applied to all this—claims that during their visit to Pinewood Studios last week, Princes Harry and William filmed cameos as Stormtroopers for the film. Its extremely unlikely that this was the case, but you never know. Royal Stormtroopers!
---
Goosebumps 2
A sequel is in development with the first film's director, screenwriter and cast—however, Jack Black has not yet signed on. [THR]
G/O Media may get a commission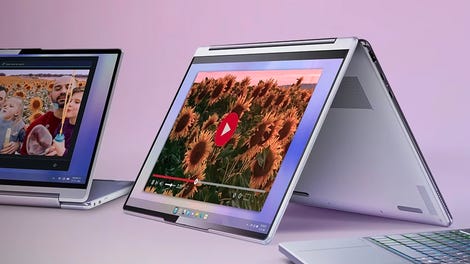 up to 70% off
Lenovo Spring Clearance
---
Deadpool 2
Tim Miller and Simon Kinberg remain open to the possibility of a Deadpool/Spider-Man crossover:
Miller: I'm ready for it, but the studios are not ready for it.

Kinberg: We would love it. I mean, Tim and I talked about it quite a bit. We grew up on comics that did it all the time, quite freely. Not just within the Marvel Universe, but outside the Marvel Universe. So it'd be rad to see it. Those decisions are made by people at a much higher part of the food chain than Tim and I — we just go execute it.

But yeah, we would love it, and we certainly each have a really good relationship with Kevin Feige. Maybe one day there's a sit-down, "Godfather"-style dinner where we could broker a deal. It'd be cool.
[CBR]
---
Suspiria
Luca Guadagnino discusses his remake of the horror classic:
I saw Suspiria when I was 14, but before seeing the actual film on TV, I had seen for the first time the poster of this girl dancer with the reclining head severed and the blood flowing from her torso to the sex when I was ten, and I was shocked! I had my own internet in my head and I was going back to the image constantly

I want to pay homage, because watching Suspiria by Dario Argento has been a pivotal experience for me. I think it even made part of me what it is.
---
Aquaman
James Wan tells Comicbook.com about his hopes for the movie:
I believe in the story, I believe in the world, I believe in the characters. It's still early process. It's very important for me that I can put my stamp on it. If I can do that, I feel it will be pretty damn awesome.
---
Borderlands
Aaron Berg has been tasked with writing the script for the adaptation of the scifi RPG shooter video game. [THR]
---
Captain America: Civil War
Here's a new TV spot.
---
Power Rangers
New set photos and footage of Elizabeth Banks filming in her Rita Repulsa costume have hit the web.
---
Suicide Squad
Here's a new still of Deadshot and Harley Quinn. [Comicbook.com]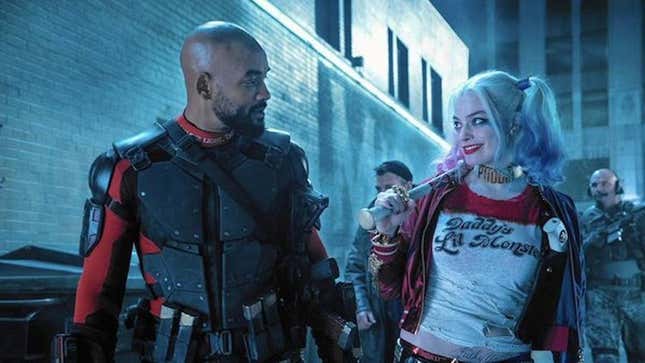 ---
Ghostbusters
Empire Magazine has revealed some new photos of the cast together for their May cover.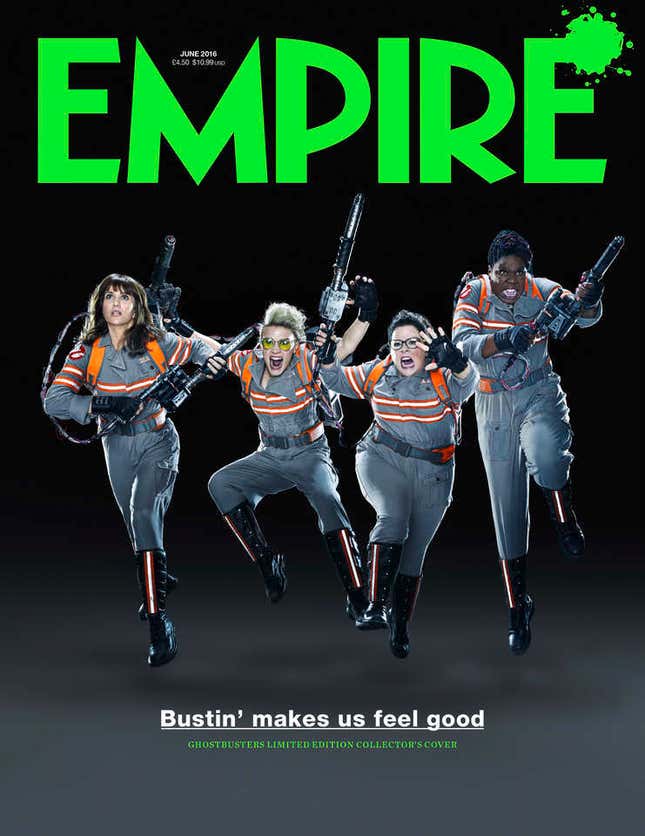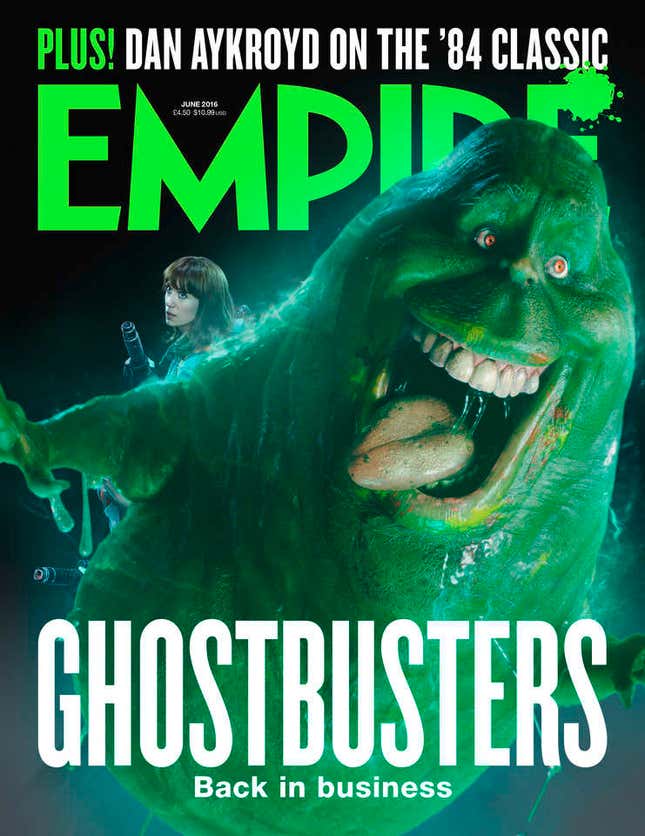 And here's a few new character banners. [CBR]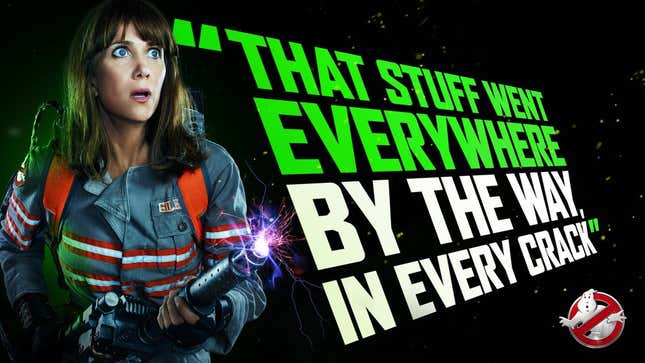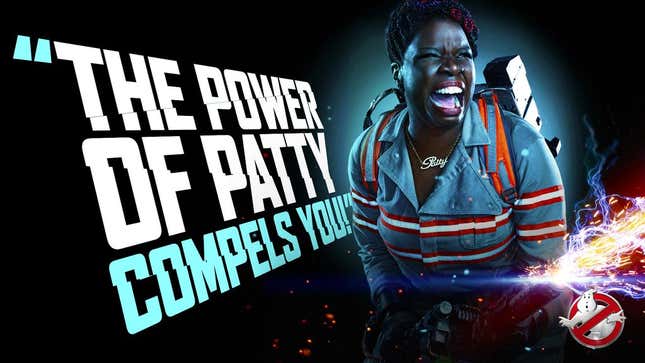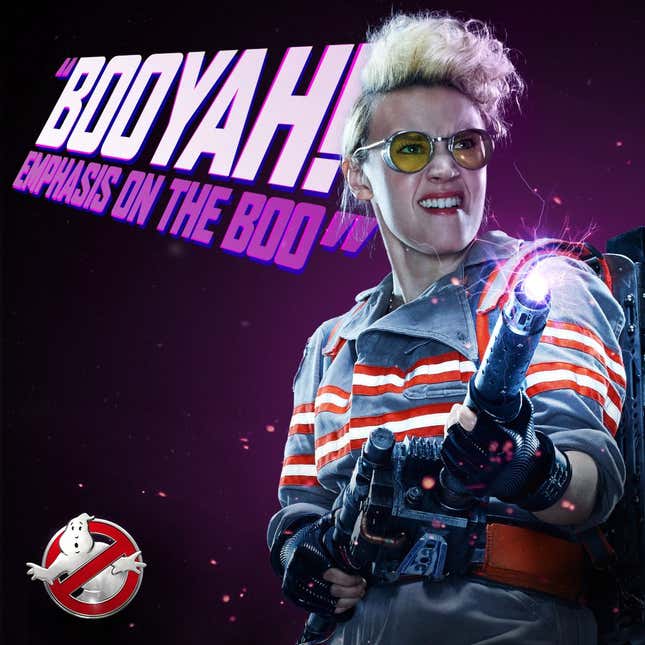 ---
Game of Thrones
Carice Van Houten tells EW about the revelation of Melisandre's true appearance during the premiere:
I was really happy when I read that we were going to reveal that this year. I don't think a lot of people will see that coming. It makes her immediately more vulnerable, but also more wise and even more mysterious. There's also a vulnerability in her age.

That's why she was able to say, 'This is just a small war, it's all relative compared to the big war we're going to face.' [Her age] makes everything even more meta. Definitely, that's where all that stuff comes from.
---
Agents of SHIELD
Coulson gives Lincoln an insane dilemma in a new clip from tonight's episode.
---
Preacher
Finally, here's a brief new promo focusing on Ruth Negga's Tulip.
---
Additional reporting by Gordon Jackson and Charlie Jane Anders. Banner Art by Jim Cooke.

Image: Star Wars: The Force Awakens.