"Unqualified" and "climate denier" are just some of the words John O'Grady, the president of the Environmental Protection Agency's national employee union, used to describe the agency's latest appointee, Cathy Stepp. Come January, she'll run the EPA's Region 5 office. That means she'll oversee Indiana, Michigan, Illinois, Minnesota, Ohio, and Wisconsin—and the lead crises in both Flint, Michigan, and East Chicago, Indiana.
Coincidentally, Region 5's Chicago-based office has been exceptionally vocal in its opposition to the Trump administration.

EPA Administrator Scott Pruitt announced Stepp's appointment as regional administrator December 19. Stepp used to work in the Wisconsin Department of Natural Resources, during a time when the department allegedly contemplated eliminating its Bureau of Science Services.
"Cathy Stepp's experience working as a statewide cabinet official, elected official, and small business owner will bring a fresh perspective to EPA as we look to implement President Trump's agenda," said Pruitt, in a statement.
G/O Media may get a commission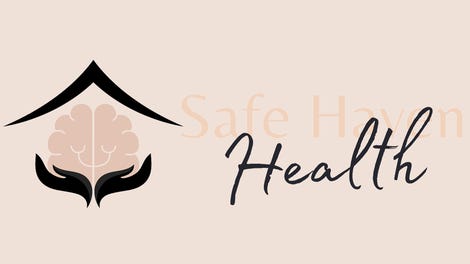 Addiction counseling
Safe Haven Health
That's the thing, though: None of this experience involves much science. Sure, she's served the EPA and other environmental agencies previously, but she didn't study the environment in college. Actually, she never even went to college, which as O'Grady noted to Earther, is "fine if you're a carpenter or an electrician or something." But not if you're supposed to be making decisions based on science and research.
Stepp will be working directly with environmental engineers, toxicologists, and climate scientists. Her track record shows she's much more interested, however, in using her business experience to work with industry to remove regulations, instead of enforcing them to protect the environment and public health.
While Stepp was secretary of the Wisconsin Department of Natural Resources, polluters saw fewer fines, and industries could more easily pump groundwater for their use, according to local news. She also spearheaded the state's attempts to increase state park fees.
Stepp has previously removed climate change language from the Wisconsin Department of Natural Resources' website. She defended that move by highlighting the supposed "scientific disagreement" around climate change, as The Wisconsin State Journal put it.
"She's a climate denier," O'Grady told Earther. "How does that help protect human health and the environment?"
While the union president is unhappy with this appointment, he's unsurprised. He's criticized the recent changes within the EPA before, even calling it "Orwellian" in a column.
"It's what we might expect under the Trump administration and Mr. Pruitt," he said, referring to Stepp's appointment. After all, this is the same administration that thought it fine to have the EPA's air pollution administrator be a fan of mercury emissions.
Stepp's appointment will have a direct impact on the communities she'll be looking over: She'll have the final say on how the region expands its resources and enforces environmental rules. This is key to places like Flint and East Chicago, which are still recovering after lead infiltrated their communities (due to insufficient government oversight, of course). In Flint, lead came in the form of water. In Chicago, through the soil and, later, through the water, too. The EPA has been leading both cities' cleanup and rehabilitation efforts.
So far, the City of Flint doesn't appear too worried. In a statement sent to Earther, Mayor Karen Weaver said the city hopes Stepp shares the same vision as her predecessor, Bob Kaplan, who used to oversee the region. O'Grady, on the other hand, isn't as hopeful. He expects enforcement to slip under Stepp. We've reached out to the EPA for comment, and will update this post if and when we hear back.

"I don't think she understands the work [the EPA does]," he said. "I think the Republican Party, in general, has this misconception that environmental protection is a partisan issue. Every American has the right to clean air, clean water, and clean land."