How many times have you seen the generic vacation auto-reply e-mail that says "Hi, I'm going on vacation with limited access to e-mail and won't be able to respond to your message. Please contact such and such." You know damn well they're lying.
Instead of choosing vanilla, why not get a little creative. Like what Josh Kopelman did. Here's what his vacation auto-reply says:
I am currently out of the office on vacation.

I know I'm supposed to say that I'll have limited access to email and won't be able to respond until I return - but that's not true. My blackberry will be with me and I can respond if I need to. And I recognize that I'll probably need to interrupt my vacation from time to time to deal with something urgent.

That said, I promised my wife that I am going to try to disconnect, get away and enjoy our vacation as much as possible. So, I'm going to experiment with something new. I'm going to leave the decision in your hands:

• If your email truly is urgent and you need a response while I'm on vacation, please resend it to interruptyourvacation@firstround.com and I'll try to respond to it promptly.
• If you think someone else at First Round Capital might be able to help you, feel free to email my assistant, Fiona (fiona@firstround.com) and she'll try to point you in the right direction.

Otherwise, I'll respond when I return…

Warm regards,
Josh
Interruptyourvacation@gmail.com. Hilarious and genius. [Feld Thoughts, Image Credit: Yuri Arcurs/Shutterstock]
---
You can keep up with Casey Chan, the author of this post, on Twitter or Facebook.
G/O Media may get a commission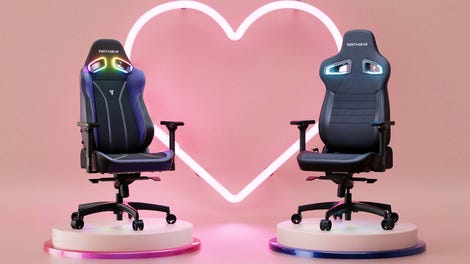 Up to $150 off
Vertagear Gaming Chairs