Google's Nexus One support forums have been flooded with anecdotes about the phone's poor 3G connectivity, so one user decided to follow up with some reasonably scientific tests. The conclusion? The Nexus One is kind of terrible at basic cellphonery!
The test was simple and limited, consisting of one dude, user WV, wandering in and out of his house, recording signal strength as measured in dBm and ASU with Android's built-in metering app. Assuming the Nexus One is supposed to work like a normal cellphones—that is, it connects to 3G networks when they're available and EDGE only when they're not—something's wrong.


Since the phone is obviously finding and receiving the cellular signals just fine, but not handling them as you'd expect, randomly flipping between the two—and evidently preferring EDGE most of the time—no matter how strong its signal is. This points to a software issue, not a hardware issue. That, and this:
OK. I found "Phone Info" screen through "Any Cut". This looks like a screen not intended for average users. It clearly has settings that should not be messed with. However, it does have a pull down menu that was set to "WCDMA Preferred". I changed this to "WCDMA Only". The phone reset, and never again saw the f'ing "E" on the signal indicator- ALL 3G. After about 1/2 hour of speed tests (150k - 800kbps) and google satellite map downloads (all definitely faster), I switched back to "WCDMA Preferred". Guess what? After a few minutes, I was back on EDGE, even with a good signal. Switched back to "WCDMA Only", and 3G it remains.
G/O Media may get a commission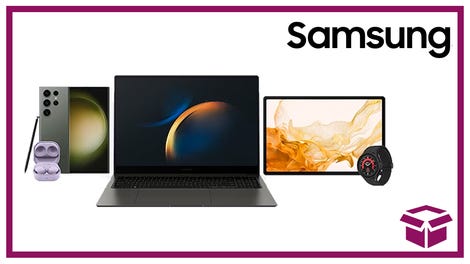 24 hour deals
Discover Samsung - Daily Deal
This doesn't fully solve the problem, because as WV notes, if you fall out of T-Mobile's 3G coverage area with EDGE disabled, you're basically boned. But anyway, yes, this appears to be a software bug. Or, if you're feeling conspiratorial today, like WV, a software feature:
My concern is whether T-mobile is being sneaky about this and purposefully dumbing down the 3G to Edge to reduce cell frequency congestion and/or their back-end network congestion.
I'm not sure I want to draw that nexus (haw?) quite yet, since the issue was first brought to light by comparing the Nexus One's 3G/EDGE handling to other T-Mobile 3G Android handsets, and those, despite having the same data-sucking potential as the Google Phone, haven't been throttled in any way. While Google and T-Mobile say they're "investigating," the evidence keeps mounting and the question looms larger: what's really wrong with the Nexus One's 3G? [Google Nexus One Support Forums]