In a survey of kids ages 11 to 18, one in 20 boys admits to having uploaded or shared a humiliating or harassing photo of their romantic partner online. But it gets far worse than that.
Roughly 10 percent of both boys and girls claim to have received a threatening cell-phone message from a romantic partner. Teens are using their ever-present technology for such maliciousness that a new term had to be coined for it: "electronic dating violence."
At a time when teenage bullying is at an all-time high, the Cyberbullying Research Center's report comes as no surprise, but that makes it all the more disheartening. Mobile and online tools give kids unprecedented power to harm one another, and in certain cases lead to irreparable tragedy, such as the suicide of Rutgers freshman Tyler Clementi in September.
But "traditional" dating violence and this new sort being carried out on cell phones and social networks are not unrelated. According to the study:
• "Victims of traditional (offline) dating violence are significantly more likely to be victims of electronic forms of dating violence than those who have not experienced offline bullying."
G/O Media may get a commission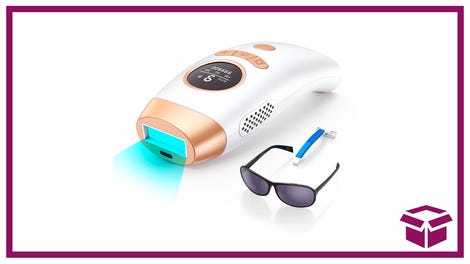 58% Off + Coupon
IPL Hair Removal Device
• "Those who admit to engaging in traditional dating violence also report engaging in electronic forms of dating violence."
While parents may think their teenagers' world is too impenetrable for them to be of assistance, some simple guidelines could actually be of help. Kids should not take or pose for any explicit photos of themselves, as the days of one-off Polaroids or burnable negatives are long gone.
But less obvious, kids should never share their passwords with their beloveds. According to the CRC: "Youth who share their passwords with their significant other are nearly three times as likely to be victims of electronic dating violence."
Those are a couple of ways to mitigate the threat, though the threat itself will only loom larger over time.
For more information, visit the Cyberbullying Research Center.
Wilson Rothman, former Gizmodo features editor, is now deputy Technology & Science editor at msnbc.com, where he recently launched a daily feed of top tech stories called Technolog. You may miss him around these parts, but you can always catch up with him on Twitter at @wjrothman.