Last month, Titan Comics announced it would be bringing the delightfully weird manga adaptation of the BBC's smash hit Sherlock to the west for the very first time, four years after it debuted in Japan. Want a peek? io9 has a first look at the translation, as well as the variant covers for the manga's first issue.
Drawn and written by the manga artist Jay, the series adapts the first episode of Sherlock, "A Study in Pink," but with the added bonus of the delightful wonderful manga-style faces of Benedict Cumberbatch and Martin Freeman as Sherlock and Watson. Beats rewatching the series again and again while you wait a lifetime for new episodes!
Each issue of the comic will be oversized and feature bonus covers by a variety of artists, to make up for the fact that fan translations of the manga have been floating around the internet for years since it was first released through Young Ace magazine in Japan. Check out the variant covers for issue one below, as well as two pages from the first issue—depicting Watson meeting Mrs. Hudson and arriving at 221B Baker street for the first time. Click the magnifying glass in the top left corner of the image to enlarge, and remember, it's a manga, so read from right to left!
G/O Media may get a commission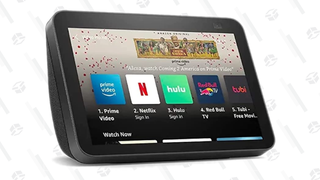 Sherlock: A Study in Pink #1 releases in the US and UK on June 8th.