Zack Snyder discusses the importance of Superman in Justice League. Jessica Chastain throws her hat in the ring for Gotham City Sirens. Michael Keaton compares his Spider-Man: Homecoming villain to Tony Stark. Plus, new details about the Tomb Raider reboot, and a ton of new pictures from American Gods. To me, my spoilers!
Akira
After years in development hell, it seems like there might be some progress being made on the western Akira remake. According to the latest episode of Meet the Movie Press, both Daniel Espinosa (Life) and David Sandberg (Lights Out) are currently being floated around as the frontrunners to direct the film.
The odds are that these names will join the many that have already been associated with this project—Justin Lin, Christopher Nolan, George Miller, the list goes on—and since moved on, but it shows that at least someone out there is somehow still thinking about and planning for this seemingly ill-fated project. [The Playlist]
---
Godzilla: King of the Monsters
O'Shea Jackson, Jr. is currently in talks to join the next American Godzilla movie, in an undisclosed (but presumably major) role. [Variety]
G/O Media may get a commission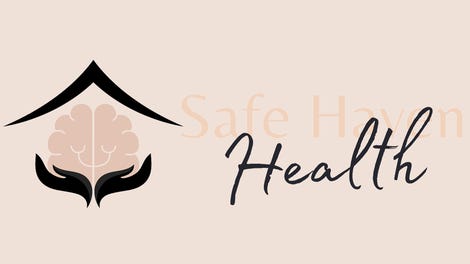 Addiction counseling
Safe Haven Health
---
Gotham City Sirens
Oscar nominee Jessica Chastain is potentially interested in playing Poison Ivy in David Ayer's new DC movie:
I'm interested in all things where the characters are strong and dynamic, and not stereotypes or objects. I like female characters that are subjects, not objects. And so, if Poison Ivy happens to be that, sure. Throw my hat in the ring.
Considering that this is just one of those situations where an actor is being asked about a role they've not been offered, don't exactly take this as a given for Chastain being involved with the film. [Cinema Blend]
---
Spider-Man: Homecoming
In an interview with USA Today, Michael Keaton said his portrayal of Adrian "Vulture" Toomes is equivalent to a blue-collar Tony Stark.
My whole approach for this movie is that we've seen the penthouse level of the (Marvel) universe. We've seen what it's like to be a billionaire inventor and to be a Norse god. We've seen the very top of this world. But we've never seen what it's like to be just a regular joe. Some people see themselves as victims — he sees himself a little bit like that. "He probably would have a strong argument that he never got a fair shot — a lot of 'Why not me? Where's mine?'"
The article continues to state Toomes runs a salvaging company (like a vulture!) that cleans up after superhero battles. The Vulture turns villain when a new government-funded cleanup crew spearheaded by Tony Stark—which sounds like it could have something to do with Damage Control from the comics, a team with a similar premise—steps in to scuttle his small business. Toomes' henchmen, The Shocker and The Tinkerer, sell scavenged alien technology to criminals in the fallout.
---
Tomb Raider
Vanity Fair has a synopsis of the new film:
Seven years after the disappearance of her father, 21-year-old Lara has refused to take the reins of his global business empire, instead working as a bike courier in London while taking college classes. Eventually she becomes inspired to investigate her father's disappearance and travels to his last-known location: a tomb on an island somewhere off the coast of Japan. Suddenly, the stakes couldn't be higher for Lara, who—against the odds and armed with only her sharp mind, blind faith and inherently stubborn spirit—must learn to push herself beyond her limits as she journeys into the unknown. If she survives this perilous adventure, it could be the making of her, earning her the name tomb raider.
I don't think that these days Lara is exactly going around to earn "Tomb Raider" as a title, but you do you, movie synopsis.
---
Doctor Dolittle
Robert Downey Jr.'s Doctor Dolittle move has been given a May 24th, 2019 release date. [Coming Soon]
---
Justice League
Zack Snyder discussed Superman's absence and resurrection in the film in a new interview with USA Today.
It's hard to have a Justice League without Superman. That's how I feel about it. It was always a super-intriguing concept to me to have this opportunity to have him make that sacrifice but also have him be this, in a weird sort of way, the why of Justice League: What do you do now with him? What does the team think? What does the world need? All that comes into play. It's fun for us but it'll be interesting for audiences what we do with him.
---
Escape Plan: Hades
Sylvester Stallone revealed the sequel's title—which is presumably still going to be about escaping a futuristic, high-tech prison—in a set video with Dave Bautista.
---
How to Train Your Dragon 3
Jay Baruchel told JoBlo the third entry in the franchise is "by far, the strongest of the stories":
I'm not allowed to say anything. This is what I'll say, and for whatever it's worth I do swear that this is not just promo nonsense, it's by far, the strongest of the stories (of the three). It's the movie that the series requires and deserves and it's the rightful third chapter or third act, I should say. I don't think anybody will be disappointed.
---
Okja
Netflix has released a few photos from the upcoming Bong Joon-ho film about a little girl who rescues a mysterious, giant animal from corporate exploitation. See the other two at the link. [Coming Soon]
---
Guardians of the Galaxy Vol. 2
James Gunn revealed the May 4th double feature poster for the film and its predecessor on his Facebook page.
---
A Ghost Story
Speaking of posters, Coming Soon has a poster for the new Casey Affleck/Rooney Mara undead romance.
---
Humans
Excellent news! The series has been renewed for a third season by AMC and the UK's Channel 4. [Spoiler TV]
---
Westworld
Louis Herthum—who played Dolores' father, Peter—has been promoted to series regular for the second season. [Deadline]
---
Agents of SHIELD
Daisy and Simmons struggle against the world of the Network in a new synopsis for "Identity and Change":
As Daisy and Simmons struggle to discover an escape route to the real world, the identity of the Inhuman leader of the Resistance is revealed.
---
Supernatural
Sam and Dean investigate a goat-headed monster in the synopsis for 12x18, "The Memory Remains."
Sam (Jared Padalecki) and Dean (Jensen Ackles) investigate a missing person's case in a small town. The lead witness tells the Winchesters the attacker was a man with the head of a goat. Sam and Dean aren't sure what to believe but when the witness goes missing they realize the town is hiding a dark secret.
---
American Gods
Finally, Coming Soon has character posters for all your favorite Gods. See the rest, here.
---
Additional reporting by Gordon Jackson. Banner art by Jim Cooke.