There's a still—and a matching quote—from The Simpsons to fit pretty much every occasion in human history. Finding the perfect one, however, just got incredibly easy with the public release of Frinkiac, which trawls through millions of images to match whatever Simpsons quote you put in.
Developed by Sean Schulte, Paul Kehrer, and Allie Young, Frinkiac fills an endless void in our hearts that we didn't know needed filling: easy access to screencaps from The Simpsons' first 15 seasons, collated by quote. Put in your favorite quote—my innate, obscure fondness for Lisa saying "We got beets!" in "Itchy & Scratchy: The Movie" can be seen above—into Frinkiac, hit enter, and the engine searches through over three million frames from the show to match it up.
When you do, you can even narrow it down to the precise moment by going frame by frame, and then turn it to meme-style image with the matching quote with the press of a button. Sadly, there's no direct way to share the images elsewhere from Frinkiac itself, but still, it's hard to have too many quibbles with the suddenly vital service.
G/O Media may get a commission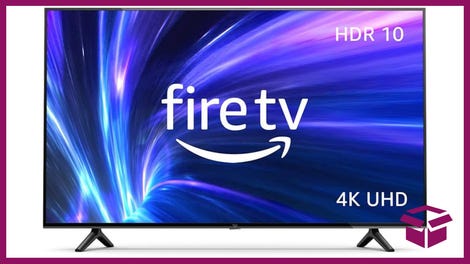 42% Off
Amazon Fire TV 50" 4K Smart TV
Basically, it's the ultimate time waster, and the io9 editorial Slack room has quickly devolved into people searching endlessly for more Simpsons quotes. Be warned, your time could be just as easily held forfeit as ours. For more insight on the technical delights behind Frinkiac, you can read Kehrer's post on creating the engine here.
[Via Wired]