It's hard to innovate on a design as iconic as a classic analog watch face. But Ressence has done just that with its new Type 3 that replaces moving hands with a collection of flush mounted dials that all spin in perfect synchronization to display the time. It's almost like having a three ring circus strapped to your wrist, you never know where to look.
In fact, when you first see the watch in motion—or one of its predecessors as demonstrated in this clip—it's utterly confusing. But when you realize the painted hands indicating the hours, minutes, and seconds always point in the same direction as they would on a traditional watch, you learn to decode the time very quickly.
But that's not the Type 3's only claim to fame. The area between the sapphire and the watch's flat face is completely filled with water which not only magnifies the markings and dials, it also creates an optical illusion that everything is gently curved away from the center, when in reality it's perfectly flat. To own one you'll have to cough up some $30,000, but if you're the type who's completely mesmerized by the complex workings of an analog watch, this should provide endless hours of fascination for you. Oh, and it also tells time.
G/O Media may get a commission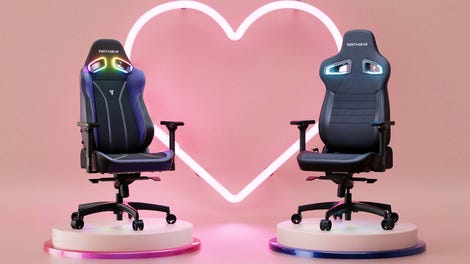 Up to $150 off
Vertagear Gaming Chairs