There's a lot of comics coming out this week, but the two standouts are Mark Millar and John Romita Jr.'s Kick-Ass 2 and cartoonist Charles Burns' Hergé-inspired headtrip, X'ed Out.
First off, Mark Millar makes another power play for world domination with the undoubtedly restrained Kick-Ass 2 (Marvel/Icon). This time around, Hit-Girl is teaching her hapless bodysuit-clad colleague to fight (because he never really mastered that skill the first run around). Expect mass impoliteness.
Another big release this week is Charles Burns' colorized graphic novel X'Ed Out (Pantheon), which tells the story of teenager named Doug as he navigates a hallucinatory dreamscape that's equal parts Tintin and William S. Burroughs. This is Burns' first major work since his mutant high schooler opus Black Hole, so this is a big honking reason to get excited.
G/O Media may get a commission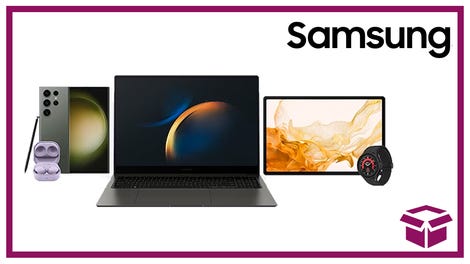 24 hour deals
Discover Samsung - Daily Deal
As for other comics on the stands, we have some nostalgia titles out. There's Roberto Aguirre-Sacasa's Loki 1 (Marvel), which follows the recently deceased god of mischief through his early adventures. Judge Dredd Mega-City Masters Volume 2 (Rebellion) delves into the bygone adventures of Judge Dredd from authors like John Wagner and Garth Ennis, and it's the 1990s all over again with the Carnage (Marvel) miniseries.
Two reprinted titles that are definitely worth your ducats are DC Comics Presents Batman Volume 2 (which collects one of Ed Brubaker's decade-old Batman arcs) and Vertigo Resurrected 1 (DC/Vertigo). It's a compilation of rare Vertigo tales from authors like Peter Milligan, Bill Willingham, and Warren Ellis, whose long-shelved John Constantine school-shooting story finally hits print. Speaking of Bill Willingham, Fables 99 (Vertigo) is out — almost time for the 100th mega-issue!
Another series that's ending is Doctor Who (IDW), as Tony Lee pens his final 10th Doctor story (he'll back in Janurary with the 11th). There's a hardcover collection of Brian Azzarello and Lee Bermejo's Luthor (DC) miniseries, and Action Comics scribe Paul Cornell teams up with Stan Lee for Soldier Zero (BOOM!), a new series from Smiling Stan about an Earth lad who becomes a warrior on the front lines of an intergalactic war.
True Blood 4 (IDW) is more of Alan Ball doing his erotic vampire thing, and Turf 3 (Image) is Jonathan Ross doing his gangster vampire thing. With less than two weeks to go until his TV premiere, Robert Kirkman pens The Walking Dead 78 (Image). Finally, Grant Morrison pens his penultimate issue of Batman and Robin (DC) and the graphic novel Henry And Glenn Forever (Microcosm) tells the story of two star-crossed "friends," Glenn Danzig and Henry Rollins. Oh my!
You can find a list of this week's releases here and the location of your friendly neighborhood comic shop here. Happy reading, gang!