Derrial Book was one of the most enigmatic characters on Firefly, and almost a decade after the show premiered, we're finally getting some answers in the good Shepherd's very own graphic novel.
Dark Horse's Serenity: Shepherd's Tale is penned by the brother team of Joss and Zack Whedon. Shepherd Book got the short shrift in Serenity, and this graphic novel fleshes out his backstory, including the time he found God in a bowl of soup. Ron Glass dropped some teasers about the character a while back, but it's good to see the mostly awesomely coiffed guy on the Serenity get a backstory. You can read a preview here. Whedonites should also keep their eyes peeled for Buffy The Vampire Slayer 38, which stars Ms. Summers and Spike knee-deep in Hellmouth.
For those of you who prefer to put your faith in flying men, the Absolute Edition of All-Star Superman (DC) and the way less optimistic omnibus collection of Mark Gruenwald's Squadron Supreme (Marvel) are out. And for those of you who hate iamabic pentameter, the first collected edition of Kill Shakespeare 1 (IDW) is on the stands.
Grant Morrison finishes his run on Batman And Robin (DC) with issue 16, and Brand New Day comes to an end in Amazing Spider-Man 647 (Marvel). As for new beginnings, we have Kieron Gillen's new X-title Generation Hope (Marvel, you can read our interview with the author here), Jeff Lemire of Sweet Tooth penning Superboy (DC), Peter David writes a comic adaptation of the first Tron film, and IDW's new Dungeons & Dragons ongoing. A new story arc of Garth Ennis and Darick Robertson's The Boys (Dynamite) kicks off as well, complete with a Dark Knight Returns parody cover.
G/O Media may get a commission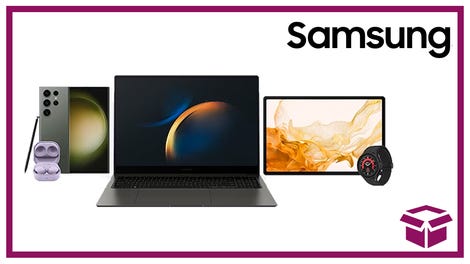 24 hour deals
Discover Samsung - Daily Deal
For those of you who like your L. Frank Baum with a side order of Skottie Young, there's the first issue of Ozma of Oz, and for those of you who relish your Avengers with some Love and Rockets, Gilbert and Jaime Hernandez each pen a story for the second installment of Strange Tales 2. Other oddball selections worth checking out include DC Comics Presents Chase, which reprints the origins of DEO agent Cameron Chase, and Bill Willingham's miniseries about The Warriors Three of Asgard.
As usual, here's the list of everything being released to comic stores tomorrow, and you can find your nearest comic retailer here. Happy reading, gang!