What comics are in stores tomorrow? Among the new books on the stands are Michael Avon Oeming and Brian Michael Bendis' kids' series Takio ("Taki and Olivia are sisters with superpowers! In fact, they are the only ones in the world with superpowers! So obviously, they have to become superheroes!") and Garth Ennis and Goran Parlov's Fury MAX:
In the wake of World War II, Fury is fast running out of battles to fight. But the world's superpowers are gearing up for a new kind of war and they'll need a man like Fury to win it.
There's also the DC science fiction anthology Mystery In Space...
Journey to the edge of the abyss with Michael Allred! Arrive in the middle of an intergalactic space heist with Paul Pope! Plus: Broken hearts will be cryogenically frozen, a zero-gravity menage á trois will be compromised by aliens, and solar systems will spiral out of control [...]
...and Sam Humphries and Carlos Magno's alternate reality yarn Higher Earth (cover below).
Why conquer other planets when there's a perfectly good Earth in the universe next door? Heidi, a girl born in garbage. Rex, a soldier gone rogue. The only thing between them and their destiny is an empire of a hundred different Earths, across a hundred alternate timelines.
G/O Media may get a commission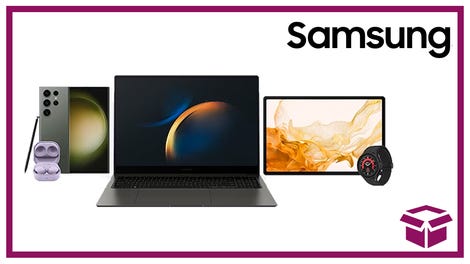 24 hour deals
Discover Samsung - Daily Deal
Other debuts include John Byrne's Trio ("Their code names are simple ONE, TWO and THREE, but the world calls them ROCK, PAPER and SCISSORS"), the roleplaying comic Dungeons & Dragons: Forgotten Realms, David Lapham's unkillable detective series Dan The Unharmable, Marvel Zombies Destroy, and the prehistoric horror series Night Of 1000 Wolves.
Grab Bag
There are new issues of Punisher, Wolverine And The X-Men, Uncanny X-Force, Incorruptible, Buffy The Vampire Slayer, Batman, Frankenstein: A.G.E.N.T. Of Shade, iZombie, Doctor Who Classic, Memorial, Fatale, another reprinting of Alan Moore's unpublished Supreme issues, Avengers Assemble, and The Walking Dead.
Graphic Novels
Scott Snyder's first Batman arc and his horror series Severed are collected in hardcover. Author Cullen Bunn and illustrator Neil Edwards team up for Spider-Man: Season One and Atomic Robo And The Ghost Of Station X is out on paperback. And as usual, here's the list of everything being released to comic stores tomorrow, and you can find your nearest comic retailer here. Happy reading, gang!