We all know that famous throne from Game of Thrones, but there are a lot of butts that need seats on the HBO series. For the discerning Mother of Dragons, one YouTuber has hand-carved a custom wooden dragon throne that looks pretty badass. Make sure you avoid splinters, though.
Chris Shey, who goes by the name Chop With Chris on YouTube, has released a video showing how he made his custom Targaryen Dragon Throne, an original creation inspired by the Targaryen House Sigil from Game of Thrones. He also shows a bit of his work on his sigils for House Lannister and House Stark, the latter of which is carved into a giant log.
"I build whatever inspires me, and I was really inspired by the sigils from Game of Thrones," Shey said in an interview with io9.
According to Shey, it took about 250 hours over the course of six months to carve the Targaryen throne. Over 100 of those hours went to creating the Targaryen sigil, a feat that was so challenging he ended up losing 12 pounds. The whole process is very old-school...very Game of Thrones-esque. Shey collects wood that people are throwing out and doesn't use any power tools, instead carving his creations by hand.
G/O Media may get a commission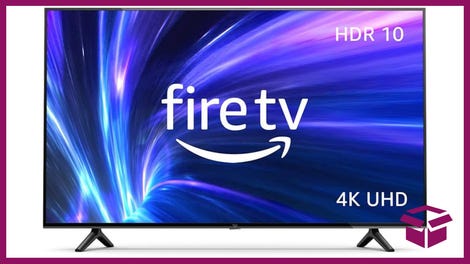 42% Off
Amazon Fire TV 50" 4K Smart TV
"I like to use my hands and my mind to create things using no electrical power tools. I enjoy the challenge, I enjoy the work, and it's like a big challenge for me," Shey said. "[The final product] is something that's going to last forever."
Shey said that he wants to auction off the chair for charity, hoping that "there's some crazy fan out there who would want some form of Game of Thrones chair." He's been working on teaming up with an actor on Game of Thrones for a charitable campaign, though nothing's panned out yet. It is something he's done before, though. Shey previously gave a zombie piece to The Talking Dead's Chris Hardwick, in exchange for a donation to one of his favorite charities.