For this Thursday's comics, Marvel brings back a ton of high-profile heroes who've been on sabbatical. How high-profile? We're talking Steve Rogers, the Young Avengers, Matt Fraction's suave bastard spy Casanova Quinn, and Mick Anglo's lawsuit-prone Marvelman. That's a line-up.
NOTE: Due to the Fourth of July, comics this week will be released Thursday, July 8 (but you've already figured that out by now).
First off, we have Avengers: The Children's Crusade 1, a bi-monthly Young Avengers mini by series creators Allan Heinberg and Jim Cheung — we haven't seen this team on this title for years, ergo we're pumped. Next up is Ed Brubaker's Steve Rogers: Super Soldier 1, a miniseries showcasing Marvel's out-of-commission super-soldier turned super-spy. Since his return, this one of the few times Steve's struck it out on his own.
Speaking of espionage, Marvel's Icon imprint is re-releasing Matt Fraction's Casanova series in full color. This interdimensional espionage comic was originally released on Image and features the delightful artwork by the twin brother team of Fabio Moon and Gabriel Bá. It's recommended stuff.
G/O Media may get a commission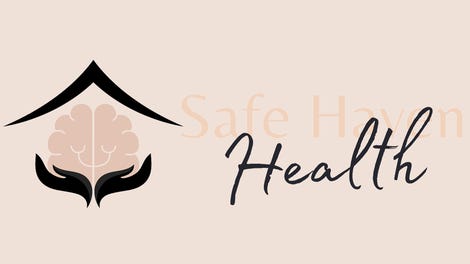 Addiction counseling
Safe Haven Health
Finally, we have Marvelman: Family's Finest 1, a reprint of Mick Anglo's old-school Marvelman tales which haven't seen the light of day since Lord knows when. It's not the Moore or Gaiman runs, but there's definitely buzz about some big Marvelman-related news at this year's Comic Con. Keep your eyes peeled.
What other standouts are on the stands?
Hellboy The Storm 1 (Dark Horse): Mike Mignola and artist Duncan Fegredo begin a new story to follow up the giant-hunting antics of The Wild Hunt.
Brightest Day The Atom Special 1 (DC) and Sweet Tooth 11 (DC/Vertigo): This is a big week for writer Jeff Lemire — not only does he have a high-profile Brightest Day one-shot and a big reveal in his post-apocalyptic Vertigo series coming out — Lemire's also gone DC exclusive recently.
Star Wars Old Republic 1 (Dark Horse): A new Star Wars series kicks off with this tale of battling Sith 300 years after Knights of the Old Republic.
X-Men 1 (Marvel): Victor Gischler and Paco Medina launch a new X-series which pits the mutants against Dracula. I always loved how out-of-place this vendetta is. It's like if Batman had beef with the yeti or something.
Batman And Robin 13 (DC): After revealing the whoa-inducing identity of Oberon Sexton last issue, where on Earth will Grant Morrison go next?
X-Women 1 (Marvel): Chris Claremont and famed Italian erotic artist Milo Manara give the X-Ladies a sexy escapade. The preview reminds me of this semi-NSFW Eurohit.
Scarlet 1 (Marvel Icon): Brian Michael Bendis returns to crime/espionage comics with his former Daredevil collaborator, artist Alex Maleev.
Batman Odyssey 1 (DC): Acclaimed Batman artist Neal Adams returns to Gotham with this two-part, twelve-issue miniseries. You can read a preview here — you'll see that Batman is not digging his day.
Irredeemable 15 (BOOM!): The Paradigm squares off against the Plutonian. This will be ugly.
Kill Shakespeare 3 (IDW): This series by Conor McCreery and Anthony Del Col is about a world in which all of Shakespeare's characters coexist (and want to kill the Bard). It's been getting buzz outside of traditional comic circles. Also, Shakespeare is an evil wizard. That's a plus in my book.
Shadowland 1 (Marvel): Marvel's releasing so much wild stuff this week, it's easy to forget that their big summer event begins tomorrow. In Shadowland, Daredevil — the new leader of the Hand — has become the sole sovereign of Hell's Kitchen, Manhattan (which is semi-bougie in reality, but I digress). The Man Without Fear has set his sights on the Man Who Can't Miss — Bullseye — and things are going to get ugly. With a crackerjack team of Andy Diggle and Billy Tan, a cast of street-level heroes (like Moon Knight and the Punisher), and Matt Murdock losing his marbles, Shadowland looks like a lot of fun. This could be a big status booster for Daredevil, just as The Sinestro Corps War skyrocketed Green Lantern's stock. This is MY PICK OF THE WEEK, PART 1.
As for books, Thursday brings three new Blackest Night hardcovers from DC, Blackest Night (the series), Blackest Night: Green Lantern, and Blackest Night: Green Lantern Corps; Volume 9 of the recently canceled Star Wars Legacy: Monster (Dark Horse); and MY PICK OF THE WEEK, PART 2 the back-in-print Absolute Planetary Book 1 hardcover. You know the drill — it's big, it's beautiful, it's Warren Ellis at the top of his game. It's also $75, so smoke 'em if you've got 'em.
You can find the rest of the week's releases here and your regional comic store here. Go find some shade and read away!