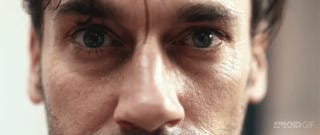 If you're not already acquainted with the amazing sci-fi series Black Mirror—first, what the hell is wrong with you. And second, go watch it right now. And then watch the below trailer for the upcoming, feature-length Christmas special starring none other than Jon Hamm. It looks bizarre, creepy, and absolutely perfect.
Each of the six episodes in the series looks at an aspect of modern technology taken just a few steps too far (think instant replay abilities literally implanted in your eyeballs), and while the "White Christmas" trailer only reveals so much, it looks like this time, we'll be dealing with the dreaded social media block—except in Black Mirror land, we're blocking people in real life. Which, hey, sounds like a dream come true.
Judging from the ominous music and John Hamm's creepy tone, though, it'll be anything but.
---
This is SPLOID, a blog of delicious brain candy. Join us on Facebook