Green Lantern's production designer explains what the Lantern's mental constructs will look like. See Captain America on a motorcycle and Hydra in action in new set pictures. The story of a time-looped, alien-fighting marine might have found its star. Spoilers!

Superman Reboot:
Joe Manganiello, who plays Alcide on True Blood, reportedly said that he is in talks to play the Man of Steel. He later took to Twitter to say he isn't "negotiating" for the role. Assuming all of these reports are more or less true, that suggests he's at least a serious candidate for the part, but likely isn't the only contender. This makes him the first person to even vaguely confirm that he's part of the casting process, as every other rumored possibility (from Zachary Levi to Jon Hamm) has completely denied their involvement. [True-Blood-net]
In rather less believable casting news, former WWE stars Dwayne Johnson (who can be very good, but doesn't really fit the iconic Superman mold) and John Cena (who is allegedly an actor) are both supposedly in the running to play Superman. To say this seems unlikely is a truly massive understatement. Grains of salt, people, grains of salt. [Examiner]
Captain America:
A bunch of new set photos are out, revealing Captain America on a motorcycle and a tank sporting the Hydra logo. [ComicBookMovie]

G/O Media may get a commission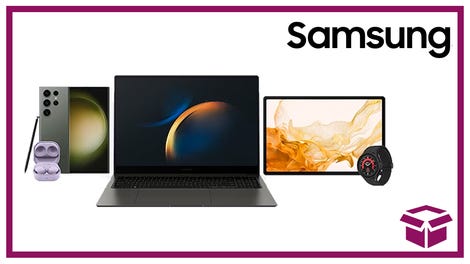 24 hour deals
Discover Samsung - Daily Deal
Spider-Man Reboot:
An inside source says that Mary Jane definitely won't be in the new movie, which stars Andrew Garfield as Peter Parker and Emma Stone as Gwen Stacy. The source says James Vanderbilt's screenplay doesn't feature Mary Jane, and it in fact never did. Don't take this as official confirmation, but it isn't exactly surprising news. [The Wrap]
Green Lantern:
A visit to the set confirmed reports that Hal Jordan has to attend Green Lantern boot camp, and all Lanterns have to recharge their batteries every 24 hours. Production designer Grant Major says no voice actors have yet been cast for the all-CGI Lanterns like Tomar Re or Kilowog, although his dream is Anthony Hopkins for Tomar Re. He also described what the Lantern constructs look like:
"We didn't want the design to be very mechanical, like 'Transformers' or 'Iron Man,' where he only has one or two tools. The constructs have a 'business end,' but are not as solid throughout. They stay green, although they look somewhat like an X-ray."
There's more at the link. [Moviefone]
War Machine:
It looks like Don Cheadle might be the star of his very own superhero movie very soon. One of the more reliable inside sources says "the pitch is out to writers" for a War Machine spin-off movie. If true, this would be the first Marvel Studios movie that isn't directly leading into The Avengers franchise. [#pajiba]
Tron Legacy:
Here's the complete triptych poster for the movie, as well as the component parts that show off Garrett Hedlund, Olivia Wilde, and as much Jeff Bridges as one film can possibly handle. [Beyond Hollywood]

Skyline:
A bunch of new images have been released: [Scifi Cool]

All You Need is Kill:
Doug Liman's adaptation of Hiroshi Sakurazaka's novel, which is about a soldier who gets stuck in a time loop while fighting aliens, may have found its star. Ryan Gosling has reportedly been offered the part of a soldier who has eternity to figure out how to become the ultimate alien killing machine. [Bloody Disgusting]
Men in Black 3:
At least one earlier casting report appears to be false. Betty White, who was rumored to be playing Agent J's mother in the film, says she hasn't heard anything about it and that there is "absolutely no truth to any of it." [Slice of Scifi]
Harry Potter and the Deathly Hallows:
Here's another new clip: [SpoilerTV]
Wrath of the Titans:
The Clash of the Titans follow-up is reportedly looking for a bunch more overqualified actors to bring the sequel to life. James Franco is reportedly under consideration for Poseidon's son Agenor, and Javier Bardem is the first choice for Ares, the god of war. They would join the returning Sam Worthington and Gemma Arterton.
The Hunger Games:
Seabiscuit director Gary Ross has reportedly confirmed he will be taking on the film adaptation of Suzanne Collins' young adult novel The Hunger Games. [Variety]
Pride and Prejudice and Zombie:
School of Rock screenwriter Mike White has reportedly been offered the director's chair for the movie, and he is reportedly expected to accept the offer. [Deadline]
The Voyage of the Dawn Treader:
Here are a few new images from the latest Narnia movie: [CinemaBlend]

Fringe:
The ninth episode might be entitled "Marionette", according to IMDb. [IMDb]
Torchwood - The New World:
Julie Gardner and Russell T. Davies were interviewed for the upcoming, America-set fourth series of Torchwood. Davies suggested the story will ask even bigger questions than the complex moral conundrums of Children of Earth:
It's just heartfelt, really. What I mean by that is that the central issue goes to the heart of every one of us and every family. The questions it asks will cut right beneath your everyday life of work, sleep, food and family, and goes right to the heart of who we are and why we're here. I think we'll challenge you and disturb you. It's the intensity of that ambition that's the most fascinating thing. That sounds really vague, but the moment you know the initial core concept, everything I'm saying will make sense and start to click into place in your brain. You'll say, "Oh, right, I see where this is heading." The questions never really stop. That's the fun of it. A whole 10 hours is a long time for a story to roll, but there's that much power behind it. It's self-generating, really. It's very exciting. It's a proper, intelligent examination of some very big issues.
Davies also explained the first episode script was written last October, when Starz decided to come on board as co-producer of the series. Gardiner says the series is mostly set in America, and they hope to shoot in Los Angeles, or somewhere else that can double for a lot of different American locations. Some scenes will be set in Washington, DC, although they won't actually shoot there. And, on a longer term note, Davies says there's pretty much no chance Captain John is coming back anytime soon, much as he might like to bring him back. For more, check out the link. [Collider]
Supernatural:
Castiel actor Misha Collins says he has appeared in five of the first eleven episodes. Considering how rarely he's popped up so far, that should mean the next few episodes will feature a lot more of him. He also confirmed that a showdown between him and Crowley is upcoming. He also said that Ben Edlund is writing an upcoming episode that is more meta and fourth wall breaking than any previous Supernatural episode. Finally, Sebastian Roché will be back as Balthazar, although Collins wouldn't say which episode. [TV Squad]
The Event:
Here's an interview with star Jason Ritter. There are more interviews with additional cast members at the link. [E! Online] Click to view

Stargate Universe:
Executive producer Brad Wright explained what's ahead for Rush and Young in the next episode:
"We find a derelict spaceship that happens to have been the same kind of ship of aliens that we meet in ['Awakening.'] Now, it's not occupied, but essentially in the exploration of that ship, Young and Rush become stuck there. They're trapped aboard the ship together, and Rush has to take extraordinary measures to try to get Destiny to come to their rescue, without revealing the bridge."
He says Rush won't reveal the bridge in that episode, but it's coming soon, and it will bring Young and Rush to their biggest conflict yet. There's more on upcoming episodes at the link. [GateWorld]
V:
Here are some set photos from last week's filming: [Nigel Horsely's Flickr]

Smallville:
Here's a trailer for the next episode, "Abandoned", guest-starring Teri Hatcher as Lois Lane's mother: [ComicBookMovie]
As with the Fringe title, this should be considered very unconfirmed, but IMDb lists Phil Morris, who plays the Martian Manhunter on the show, as appearing in episode 12, "Collateral." [IMDb]
Transformers Prime:
Here's a trailer for the upcoming new Transformers cartoon, along with some super quick synopses of the opening five-parter: [TFLAMB]
Darkness Rising: Part 1 - The return of the Decepticons.
Darkness Rising: Part 2 - The Autobots are met by Megatron.
Darkness Rising: Part 3 - Bulkhead tries to rescue Agent Fowler.
Darkness Rising: Part 4 - Megatron and an army to fight against the Autobots.
Darkness Rising: Part 5 - The fate of the earth hangs in the balance.
Additional reporting by Chelsea Lo Pinto and Charlie Jane Anders.