The first week of October is kicking off in a truly spooktacular style with the release of Alien Isolation to scare the living bejesus out of us - but that's not all this week has to offer. Come talk video games in this week's edition of Tuesday Game Room!
What have you been playing this week?
In between flitting around Destiny trying to clear up a few holes in my gear before I settle in to waiting for expansions, I've been playing Middle-Earth: Shadow of Mordor. I'd actually have some screenshots I took of my time playing from my PS4 here, but despite having played the game for about 15 hours, I haven't got any. I didn't think to stop in my relentless quest of planning out and executing assassination after assassination in Sauron's orcish hordes, and having so much fun in the process.
There's something about Shadow of Mordor that makes it very tough to put down, especially its inventive 'Nemesis System' that sort of breeds this weird contempt for your targets as you scuffle with them, or lose to one and see him rise to an even stronger position of power, making the will to hunt them down and snuff them out once and for all all the more potent. There's something brutally satisfying about it all, and it's definitely one of my biggest surprises of the year so far.
New Releases!
These new releases sections are getting longer and longer to write - a sure sign we're heading into the madness of the Fall release window. Kicking off this week is the petrifying Alien Isolation, out on PS4, PS3, Xbox One, Xbox 360 and PC as the big multiplatform title of the week. But it's definitely not all - we've got Driveclub racing its way onto the PS4 after an almost year-long delay, Project Spark officially leaving beta and going to release on Xbox One, and NBA 2K14 bringing Basketball hijinks to the PC, Xbox One, Xbox 360, PS3 and PS4.
G/O Media may get a commission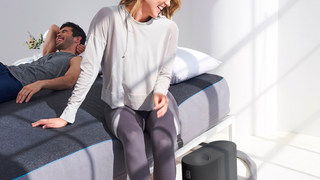 Eight Sleep Pod Cover
Aside from that it's a decidedly PSN-focused week, with Divekick, Minecraft, Dust: An Elysian Tail, Pix the Cat (also on Vita) and Spelunky all landing on PS4. Just in time for Halloween, Costume Quest 2 comes to PC this week as well, and finally, Sleeping Dogs gets a shiny coat of new paint in the Sleeping Dogs Definitive Edition, out on PC this Friday.
And now, the News
Once again it's time for a few select picks from the last week of Gaming news, via Eurogamer:
We'll be back this time next Tuesday for more gaming discussion, but for now, sound off in the comments with the games you've been playing, and what you're looking forward to this week - and don't forget to join the unofficial io9 community group on Steam!
---
You're reading Toybox, io9's new blog for all things pop culture. From merchandise to awesome fan creations, TV recaps and critical commentary on the hot topics of the day, you can find it all here!