So this guy turns on a web cam and lays still on his back. Either he's related to your ex-girlfriend or he decided to fake a suicide. No matter, NY authorities didn't care and charged him for aggravated harassment.
Is AI Moving Too Fast? | Future Tech
After his girlfriend dumped him, Joseph W. Shepherd of Lockport, NY decided to go onto some British forums and whine that he was going to kill himself. The power of the internet kicked in as some concerned readers contacted Interpol London, Interpol London contacted Interpol DC, Interpol DC contacted the New York State Police Intelligence Center (NYSIC) in Albany, and they in turn sent some local authorities to Shepherd's door:
Troopers interviewed Shepherd who was found in good health and obviously not deceased nor injured in any way. Further investigation revealed that the entire suicide on camera was a hoax.
Further investigation was required that the suicide was faked? The fact that Shepherd was alive wasn't enough of a tip-off?
In the end, he was charged with Second Degree Aggravated Harassment and Third Degree Falsely Reporting an Incident. No explanation on why he's the one getting charged for the false incident report.
G/O Media may get a commission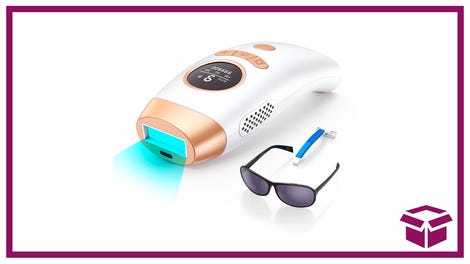 58% Off + Coupon
IPL Hair Removal Device
No matter what, I'm happy that at least this bit of WTF news didn't come from Florida. [WKBW]
Photo by rafael_mizrahi