With scenes from Avatar and New Moon screening today, it's no surprise that the line to get into SDCC's screening room was littered with tents and sleeping bags. We learned the secrets of extreme line-waiting from the folks in front.
Twilighters, Tim Burton fans, and people looking to get a glimpse of James Cameron's latest film crowded outside the San Diego Convention Center hoping to score one of the coveted seats in Hall H. Although you could still find a prime spot in line if you showed up first thing this morning, we talked to some movie buffs who take their line waiting very seriously.

Aura from San Diego, CA
In Line Since: Her family started waiting at 9:30 P.M. Tuesday, earning them the first spot in line.
Eager to See: New Moon, with Tim Burton's Alice in Wonderland and Avatar as a bonus.
Secret to Being First in Line: Working in shifts. Aura's niece was the first to show, with other family members taking over early Wednesday morning.

G/O Media may get a commission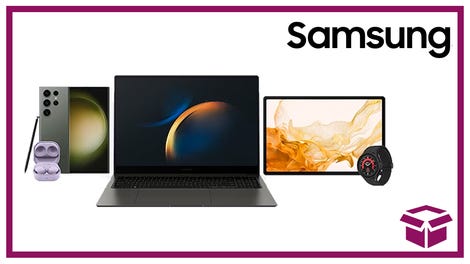 24 hour deals
Discover Samsung - Daily Deal

Joey, Tiffany, and Nancy from Ohio and Georgia
In Line Since: 2 A.M. Wednesday, giving them the #2 spot.
Were They Shocked They Weren't the First Ones There? You bet, especially since last year, Tiffany held that distinction.
Waiting Builds Bonds: These three actually met at last year's Con while waiting in line for Twilight. They had so much fun, they decided to make it a tradition.
Eager to See: While last year was all about Twilight, they're actually more interested in Alice and Avatar than New Moon.
Secret to Waiting in Line: Making good friends, of course, but also coming prepared. Their list of waiting necessities includes deodorant, dry shampoo, and disposable toothbrushes. Oh, and watch out for the roaches that inhabit the planters outside the Convention Center.


Kristina and Niki from Daytona Beach
In Line Since: 2 A.M. Wednesday.
Eager to See: New Moon Says Niki: "I think that's what every female is here to see."
The Ethics of Line-Jumping: Unlike some of their fellow waiters, they don't believe in holding places for friends. They note a group ahead of them started with five people, but quickly swelled to 20 and kept growing, "Soon we had a whole Partridge Family." Aside from coffee runs and bathroom breaks, they did the full wait.
Secret to Waiting in Line: Coffee, mixed liberally with good company.


Chris and Gia of Twilight Fansite Twilighters.org
In Line Since: 2 A.M. Wednesday.
Eager to See: New Moon
Anything Besides New Moon? Um...No.
Secret to Waiting in Line: Taking shifts so you can leave and not go stir crazy.

Shawn and Leslie of Oceanside, CA
In Line Since: The wee hours of Wednesday morning.
Eager to See: New Moon. Apparently, Avatar fans don't camp.
Secret to Waiting in Line: Says Leslie, "You have to be really passionate about something to do this."

Thanks to Anthony Mount for additional images.