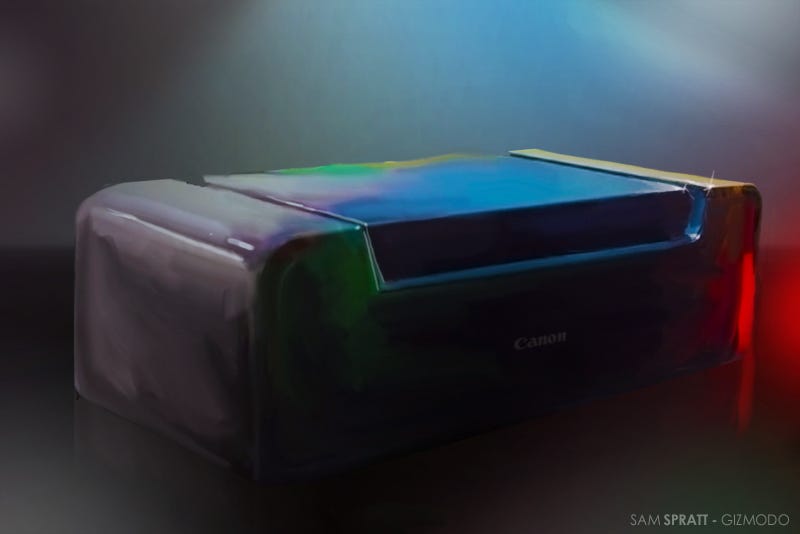 There's not really any info about this printer, but it's apparently so amazing Canon's got a countdown to the announcement—nearly six months away—and they won't let anybody take pictures of it. Updated.
Update: We've taken the photo of the Pixma printer down, at Canon's request. But if you wanna see it yourself, it's on public display in the middle of the show floor at Canon Expo, which is happening at NYC's Javits Center. [Canon Expo]
Imagery by our contributing illustrator Sam Spratt. Check out Sam's portfolio and become a fan of his Facebook Artist's Page.