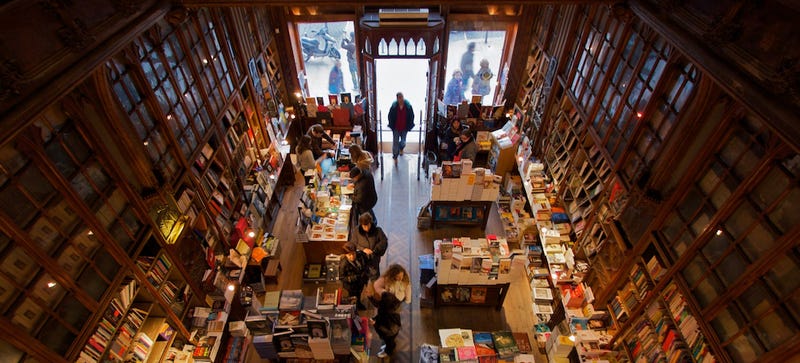 Amazon is screwing with Hachette and, in turn, screwing with you. So, perhaps now more than ever, it's a good time to celebrate different places to buy books. What's your favorite?
It might be the local indie that always welcomes you with a smile? A, ahem, niche website that caters for a specific kinds of literature? Or even a mid-size chain that has comfy armchairs and an underrated barista out back? Let us know where you buy books as an alternative to Amazon.
Image by Natalia Romay under Creative Commons license.