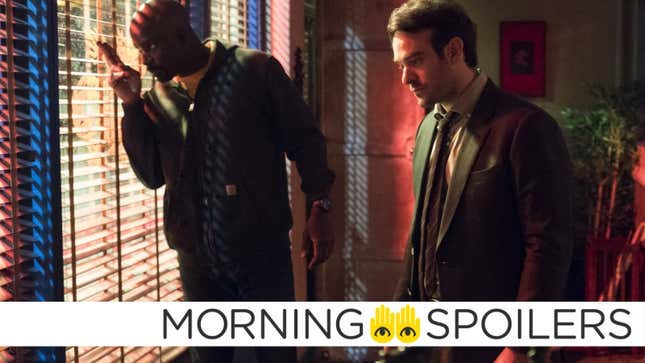 Charlie Cox explains the state of Matt Murdock when The Defenders begins. Ant-Man has another returning character and you will absolutely be able to tell the difference between the Infinity Gems in Infinity War. Spoilers ahead!

Twitter Is Shifting Right | Future Tech

Ant-Man & The Wasp
Judy Greer will return for the sequel as Ant-Man's ex-wife, Maggie Lang, according to Deadline.
---
Little Shop of Horrors
That Hashtag Show reports Josh Gad and Rebel Wilson are in talks to star in the remake from director Greg Berlanti.
---
Skyscraper
Deadline reports Pablo Schreiber has joined the cast in an undisclosed role.
---
Star Trek 4
Karl Urban told Screen Rant he's still holding out hope for a fourth Star Trek movie.
I'll tell you if Paramount greenlights a fourth movie for us, I'll be there. I love working with those guys and you know the fans love those characters. Yeah. It'd be a blast.
---
The Goon
Tim Miller remains confident the film adaptation of Eric Powell's comic book may still happen.
---
Gotham City Sirens
Despite rumors, this cryptic Tweet from David Ayer seems to suggest he's still attached to Gotham City Sirens.
---
Avengers: Infinity War
Speaking with Screen Rant, Joe Russo revealed that, yes, the Reality Stone is in Infinity War and that you will absolutely be able to tell each of the Infinity Gems apart:
Each gem has its own special power. We had to put a lot of thought into how we would represent those powers so it was clear to the audience. Not only are you dealing with a lot of characters, you are also dealing with the stones, the gems, and there's a lot of them. So for people to keep track of all of it, we had to get really specific. I won't divulge how we use the Reality Stone, but we do use it.
---
The Predator
Olivia Munn confirmed to Yahoo! the film is a "standalone", and doesn't rely of the audience having knowledge of the other films in the series.
It's really cool because it's a standalone, so we have the [same] inspiration and – we're in the world of Predator so we have all the other movies that exist in it – but we don't need to acknowledge them.
In the same interview, Munn recalls her first encounter with the all-practical Predator costume as "jarring".
---
Flatliners
A new international trailer for the Flatliners remake has returned from the afterlife with a few haunting memories.
---
Kingsmen: The Golden Circle
A new cadre of character posters have been released. Head over to Flickering Myth to see more.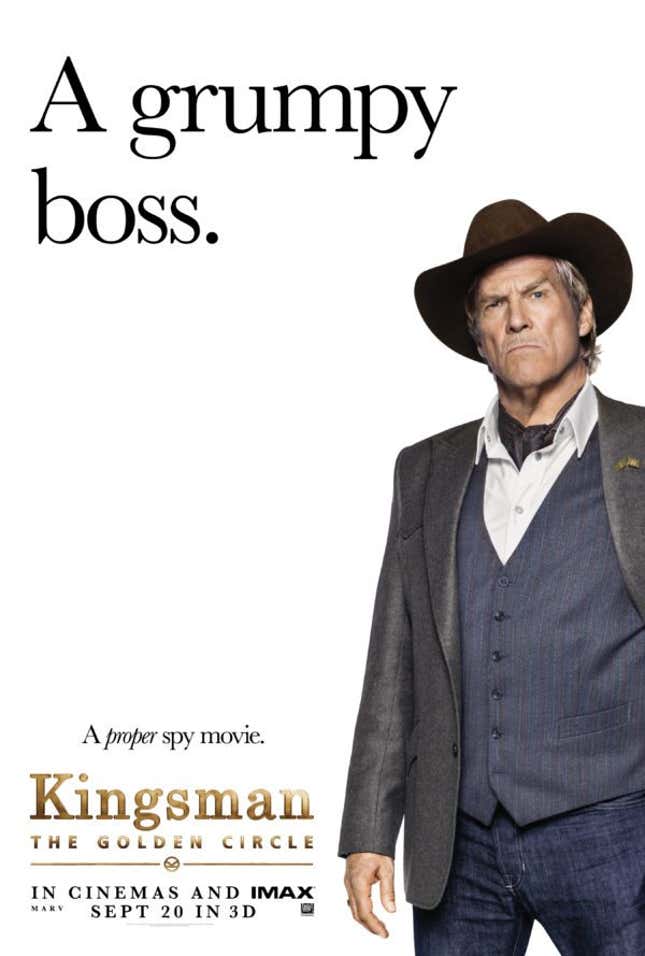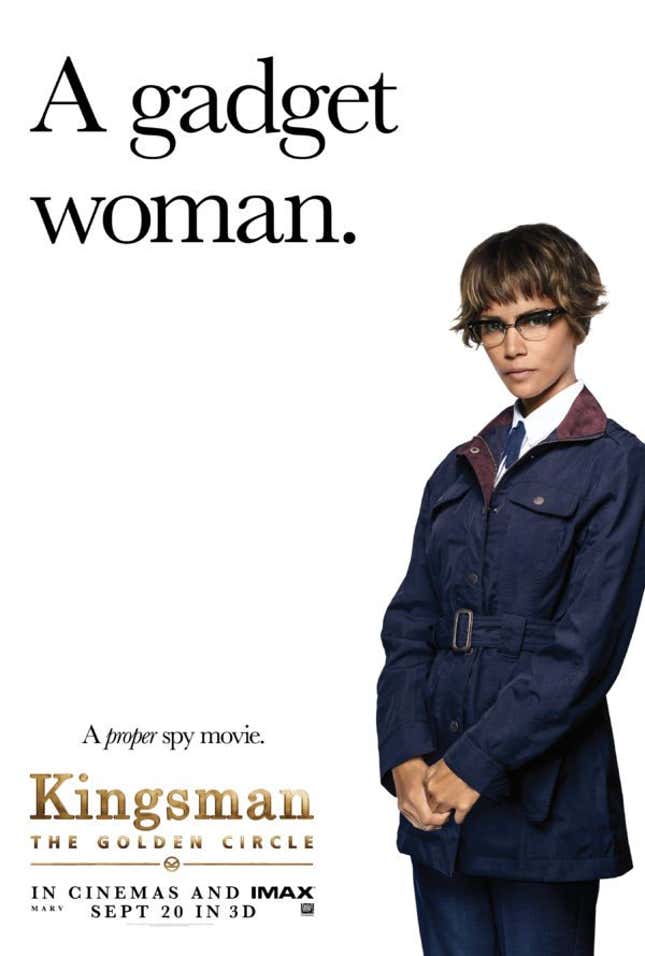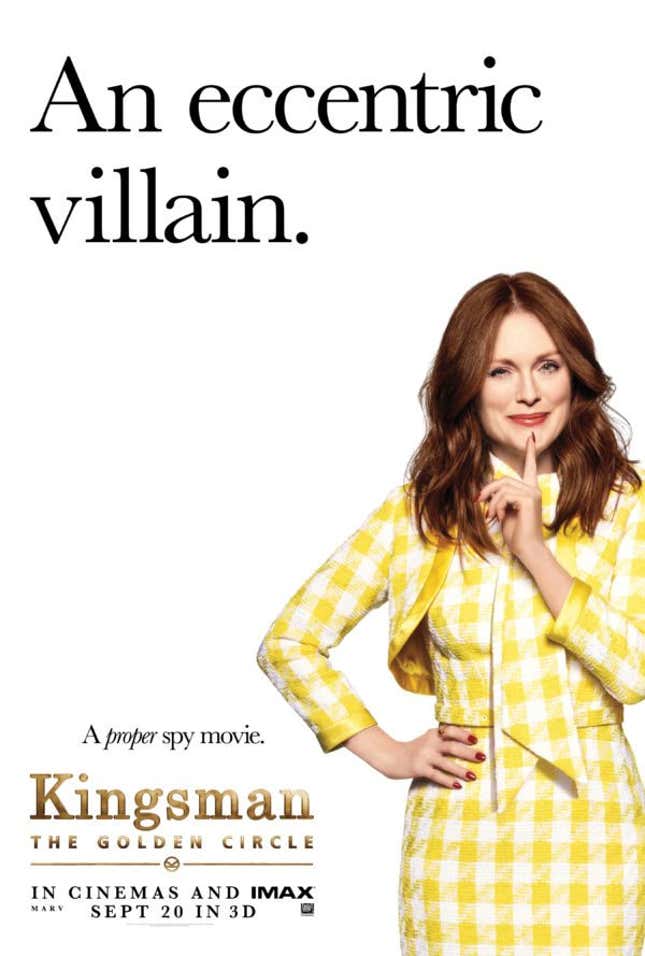 ---
Cult of Chucky
Tiffany (in her doll form) returns in a new image from Bloody-Disgusting.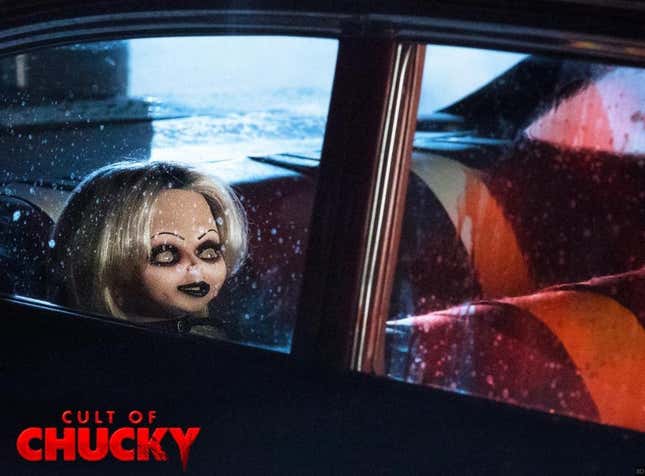 ---
Annabelle: Creation
On the subject of killer dolls, Coming Soon has a gallery of new images from the Annabelle spinoff. Head over there for more.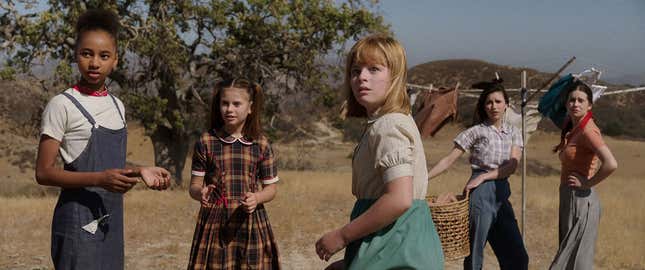 ---
Leatherface
A new teaser posters reveals the young Leatherface wore a cow's head and overalls before graduating to his classic human skin and bloody smock look. Thanks, Coming Soon.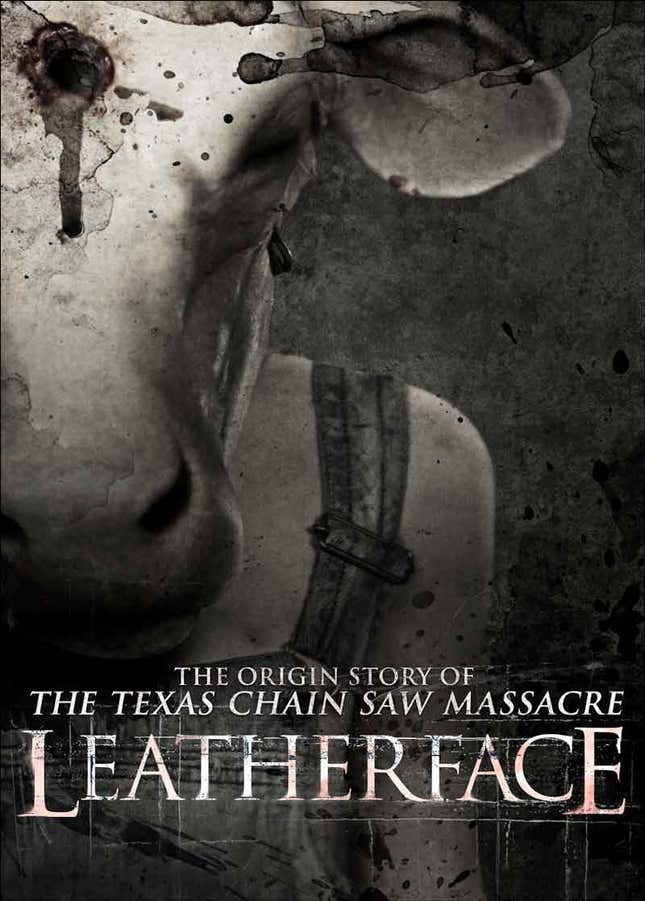 ---
Snowpiercer
TNT president Kevin Reilly said at TCA that the first season of Snowpiercer: The Series will involve a mystery aboard the train:
[Snowpiercer] will have an epic feel because it is a heightened, larger-than-life concept. But it is really an internal potboiler of character dynamics and there will be an ongoing mystery to the first season. Jennifer Connelly, who has really made her mark for choosing great character roles, wouldn't have just come here [joined the show] if it was just a crash bang-em-up. It was because the characters are really, really vibrant, that Josh Friedman created for the series.
[IGN]
---
The Defenders
Charlie Cox revealed to Cinema Blend that Daredevil has retired from crimefighting at the beginning of the series.
At the end of Daredevil Season 2, everyone failed. Matt failed, and the consequences were devastating. Six or so months have passed, and he's had to completely reevaluate everything that he believes, everything that he does. And he's decided to hang up the suit, as it were. He's focusing all of his energies on being a pro bono lawyer. And I don't think he has any interest, really, in being Daredevil anymore.
---
Halo: The Series
Microsoft has released a statement confirming the series is still in production.
Progress on the Halo Television Series continues. We want to ensure we're doing this the right way together with a team of creative partners (Steven Spielberg and Showtime) that can help us build the best Halo series that fans expect and deserve. We have no further details to share at this time.
---
Zoo
The Zoo Crew face a nightmare at 20,000 feet in the synopsis for 3x08, "Stakes on a Plane".
Abigail (Athena Karkanis) holds Jackson prisoner in order to extract information from him that is critical to her secret master plan, and the team faces a mid-air crisis when their plane experiences an electrical malfunction.
---
Star Trek: Discovery
Another look at the cast, courtesy of Entertainment Weekly covers: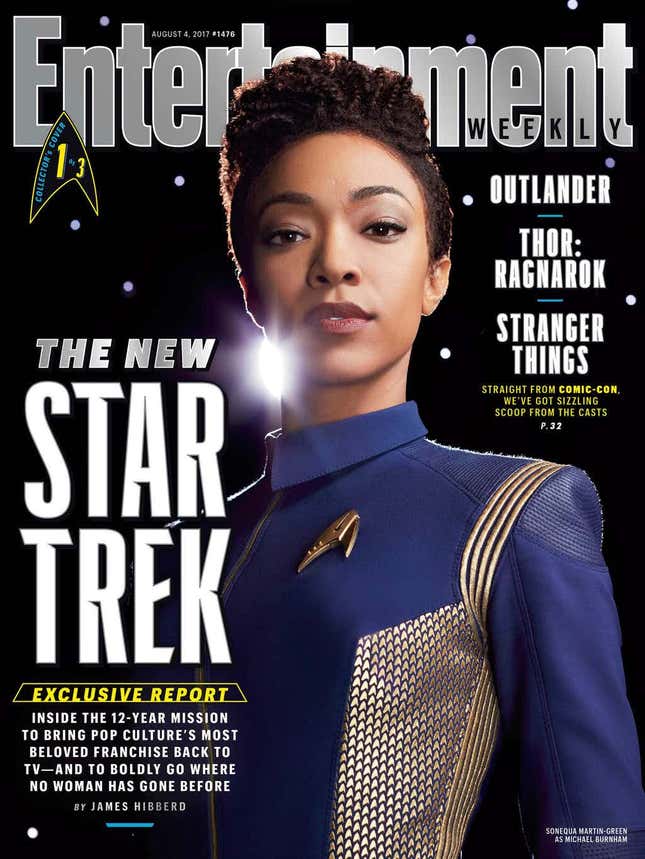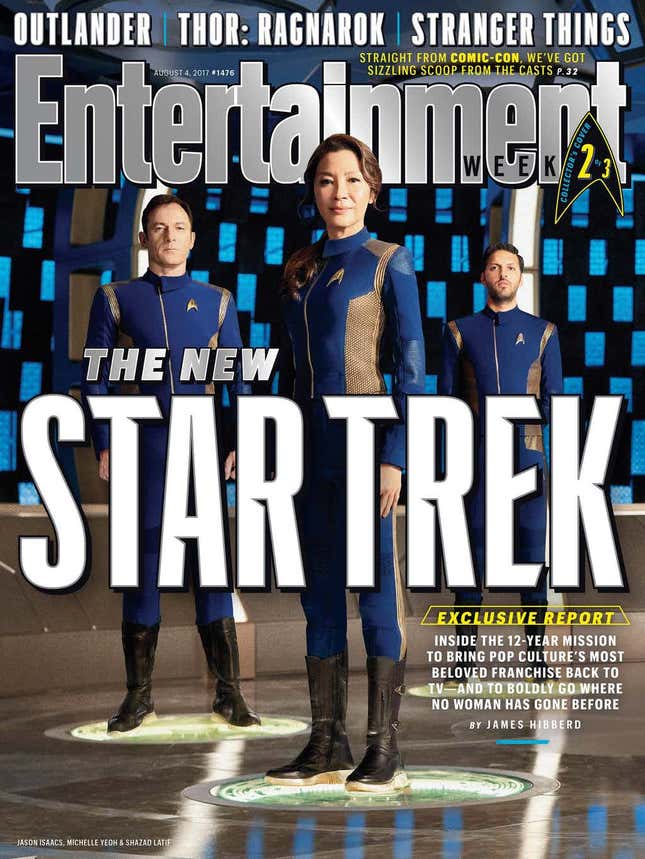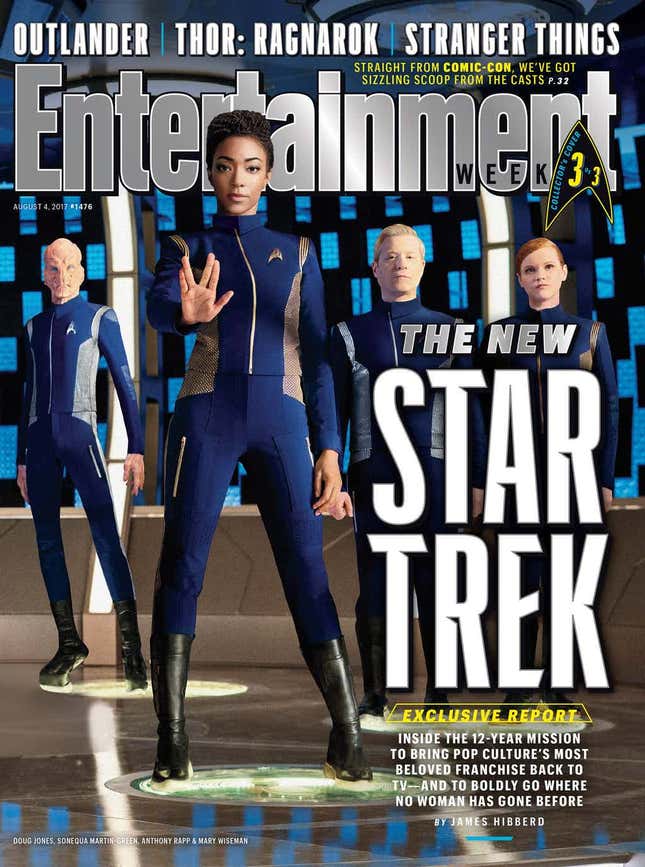 ---
American Horror Story: Cult
A new poster has bees on the brain: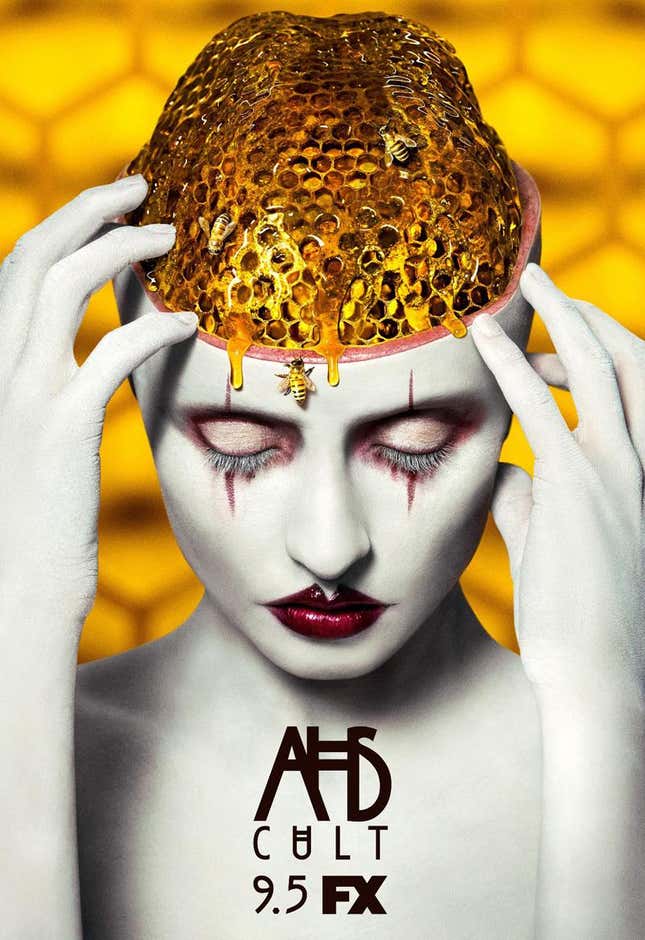 ---
Ash vs The Evil Dead

Finally, Universal has teamed up with the series for an Evil Dead-inspired haunted house this October.
---
Banner art by Jim Cooke.