Unfortunately for us, we'll no longer be able to publish exhaustive lists of the ugliest US government websites. But fortunately for the American people, any url ending in .gov is going to look and function better than it ever has before, thanks to new government-wide standards.
The US Web Design Standards have been revealed: A toolkit that includes a visual style guide and collection of common interface elements that will be the same across all government sites. This is the first big project by the newly created US Digital Service Department (the USDS) and the in-house tech team 18F, two groups of designers and developers who are seeking to make life easier not only for Americans trying to get anything done online, but also for the government workers who are building these sites.
While the toolkit itself is for designers and developers building the site, it's a very interesting peek at how design can help make tasks more efficient online. Here are a few things you have to look forward to as an internet-loving citizen of the United States of America:
Consistent online experience: Whether you're looking up information on student loans or filing a patent, you'll be greeted by a universal, recognizable visual language at each government site.

Clean, unified design: From the color palette, to typography, to the way online forms are displayed, to the size, shape and placement of buttons—all of it will be pulled from the same style guide.

Tested for usability: The USDS says it's tested every aspect of its toolkit to make sure it builds sites that are easy and intuitive for anyone to use. (Let's hope they really really really tested it)

Responsive, accessible code: Sites will display easily across all devices, and engineered for accessibility, even for those with disabilities (this is called 508-compliant). And all the code's available at Github.
G/O Media may get a commission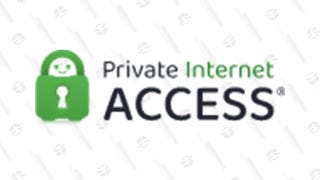 $3 per month
Private Internet Access | 2 Years + 2 Months Subscription
As far as how soon you'll start to see it in action, well, the full rollout will likely take years. Most of the sites I searched had not made the switch although some had already customized the toolkit for their own brands. Beside the digital standards site itself, here's one example you can visit now, the voter registration site at vote.usa.gov:
I especially like the little "An official website of the United States Government" up top. The only bad part is that as with most government websites, the US ones end up kicking you over to state or local sites which are almost always puketastic.
While, of course, these standards were introduced in an effort to prevent legitimate IT disasters like Healthcare.gov, it will also create a well-branded home for the country on the World Wide Web. Obama's lasting tech legacy will be less like the cacophonous internet landscape of his predecessor and something more like the British site Gov.uk, which won awards in 2013 for being the best thing designed in the entire United Kingdom.
And while it won't impact users directly, the best part about the US standards might be that because the web designing process will be simpler and more streamlined, with less replication of efforts, it will probably end up saving the country quite a bit of money. Actually, it might impact users: Maybe it will cut down on so much needless bureaucracy it will end up lowering taxes. Or something.
There's plenty more information at a post on Medium about the new Digital Standards and you can check out the standards in more detail as well. Basically, this is really great news for a country that will continue to rely on the internet for more and more tasks.
[Introducing US Web Design Standards]