It's officially summer, brah. That means that, despite the fact that the economy's flagging, unrest consumes the Middle East, and a meteor could very well be headed for Earth, it's time to crack some brews. Behold: the best openers.
Deadly Mississippi Tornado Kills More Than 2 Dozen | Extreme Earth
The most annoying part about most bottle openers is bulk. You don't want some aluminum doorknob strapped to your keychain. You want something discreet—something that says, Why, yes, I do have an opener. Would you like me to open your beer bottle? Not HEY Y'ALL, BEER BRO ON THE SCENE, CHECK OUT MY JANGLING PARTY ACCOUTREMENT. The Credit 3350-06SL (Note: needs better name) fits right into your wallet. Slide it out, pop off a cap or two, wink, then slide it back in. Then drink a beer.
G/O Media may get a commission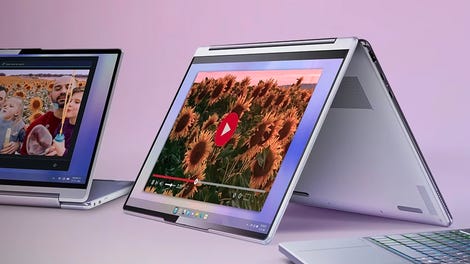 up to 70% off
Lenovo Spring Clearance
If you're less of a flip flop wearing beach drunkard and more of a touchscreen lush, the $20 iBottleopener (Note: needs better name) will protect your iPhone while leaving your sobriety extremely vulnerable. Is it anything spectacular as a hard-shell case? Probably not, no. Will it open your beer? Yes. Do most other iPhone cases. No. No they don't.
If you do want something on your keychain, it'd be nice to consolidate space—you've already got your house key, your mailbox key, your fallout shelter key, key to the city, and key to my heart—you don't want an extra piece of metal. The $11 Bottle Key by Makr Carry Goods opener is beautiful, subtle, and, a key. Just have the blank cut, and open away. Bonus: works great for shotgunning between bottled beers.
Or, if you're looking for the diametrical opposite of discreet, you can lift up your leg and open a beer with the bottom of your shoe. The Reef Fanning is more fraternity social chair than 007, but will send a strong message to the rest of the world that you really enjoy drinking beer and will let nothing stand in your way. Except losing your flip flops.
Also, slight problem: the dog shit scenario. Although if you're philosophically comfortable with opening your beer with your foot, you probably won't mind the prospect of eating a little inadvertent feces.
If you don't have a chill beach bro with cap-ripping flip flops on, maybe you'll be in the company of a willing woman with a Tanked top. Get it? Tanked? As in drunk. The otherwise unremarkable tops have an opener built right into the fabric, so you can just flip the top right off and spill beer onto your shirt, as you probably would have anyway.
But what if you need to open beers, but also need to store gigabytes of personal data? What, are you supposed to open your beer with a laptop? No, idiot—you can avoid compromise with the TrekStore 51324 flash drive, which merges 8 GB of storage with a metal opener. This will make drinking at work and/or at school much easier!
Or, you can just actually use a laptop.