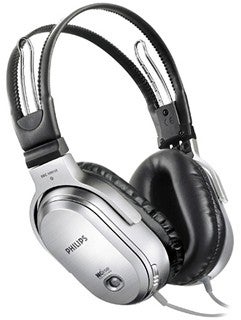 By Brendan I. Koerner
I'm in the middle of writing a book, an activity that requires a near ungodly level of concentration. Just my luck, then, that I live in a rollicking neighborhood where the day is routinely punctuated by sirens, barking pit bulls, and men accusing one another of welshing on debts. You try writing a lyrical, 1,500-word passage about the sinister beauty of the Indo-Burmese jungle while a St. Ides enthusiast hurls racial epithets at the mailman—not easy.
The solution, I recently decided, is a pair of noise-canceling headphones. Alas, I don't have the kung-fu required to build my own, nor the scratch necessary to buy a pair of Bose QuietComfort 2s or Sony MDR-NC50s. In fact, after recently blowing most of my disposable income on a post-victory bottle of Champagne, anything more than $40 is gonna hurt.