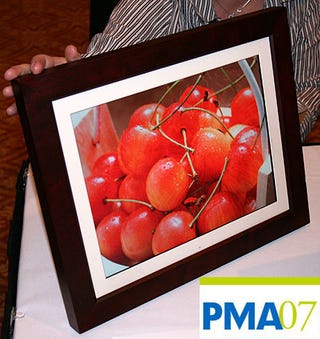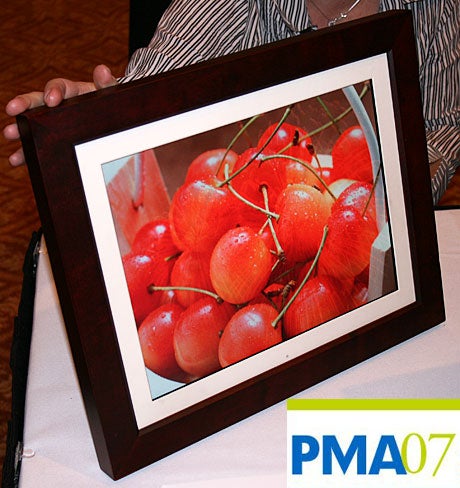 Sure, there are digital picture frames popping up everywhere, but this Pandigital model just rolled out here at PMA 2007 is different. First of all, it's huge, 15 inches diagonal with a 1024x768 screen. That's a 4:3 aspect ratio, a slight disadvantage since most photos aren't taken in that shape, but the unit's firmware cuts off the sides without distorting the image, and its results are excellent. It's a sharp, clear image with excellent colors and no visible pixelization.
Like Pandigital's other frames, it has 256MB of internal memory, 6-in-1 card reader, and it functions as a USB host where you can plug in your camera and play back pictures directly from the frame. We were impressed with its thinness, a mere 3/8 of an inch out the back of the frame, making it suitable for hanging on the wall without taking up too much depth. It will be available in cherry or black in May for $299. Not a bad price for a 15-inch screen.
There are even better features in store for this 15-incher; Pandigital tips us off to their future plans for this frame, after the jump.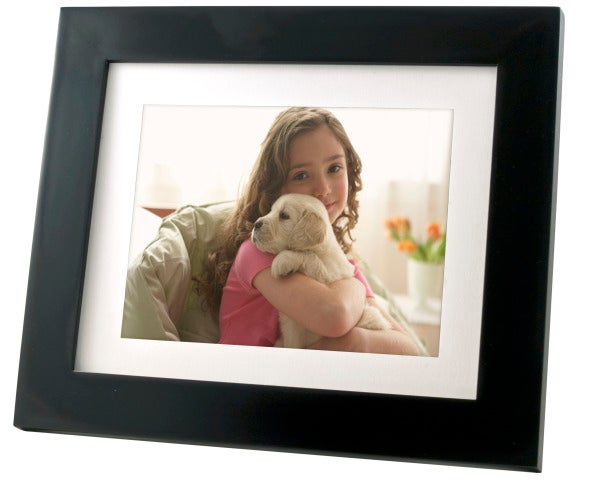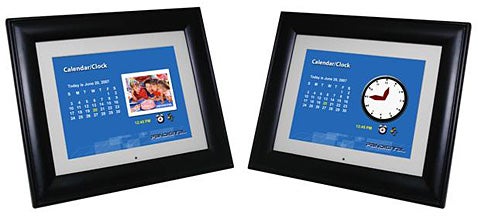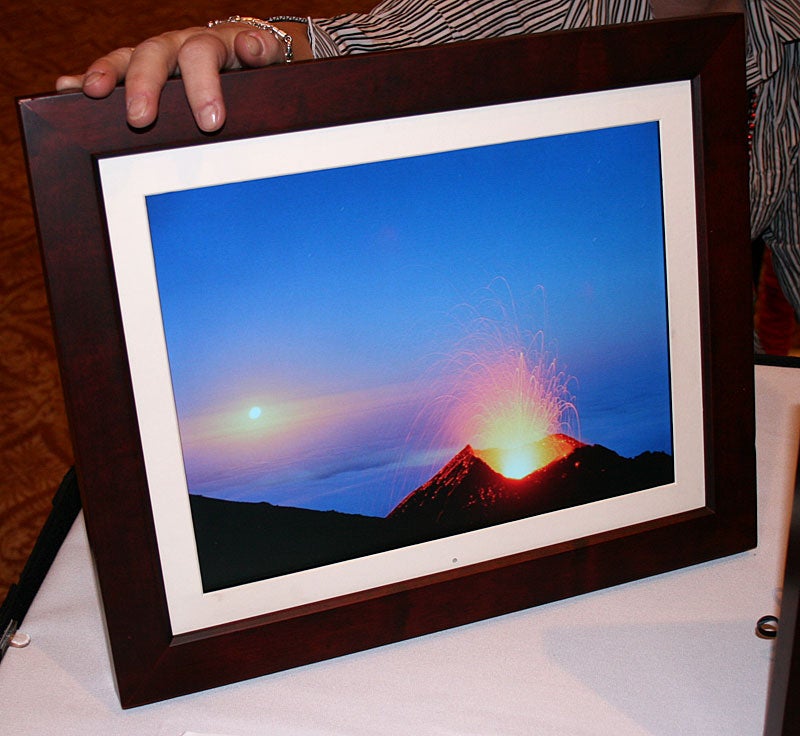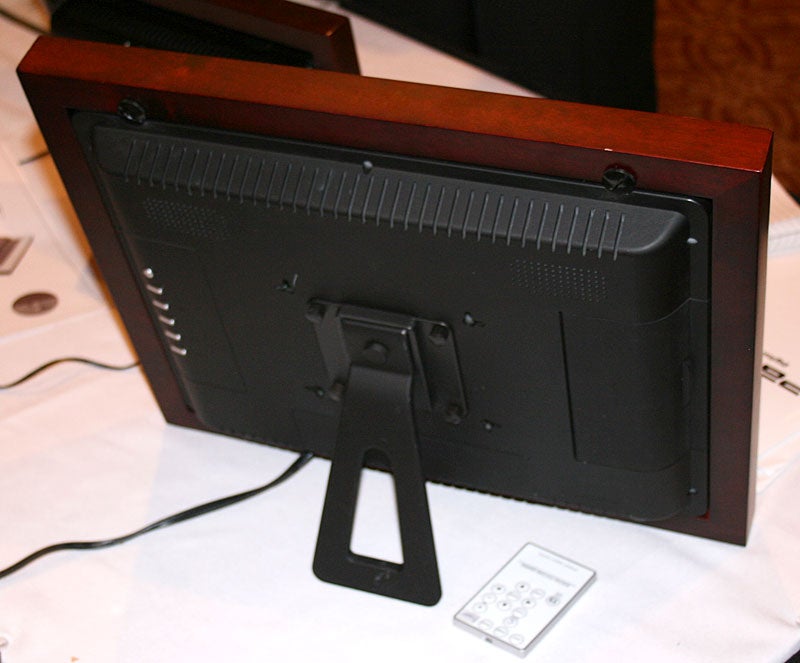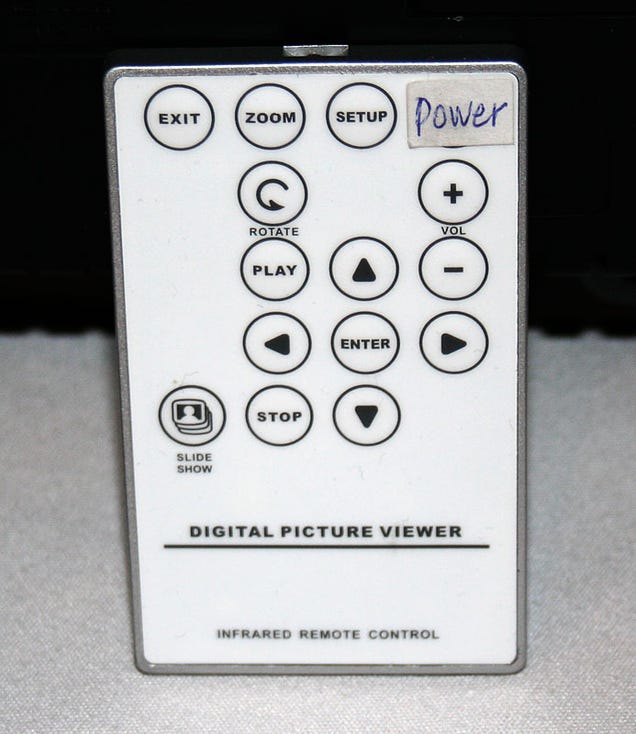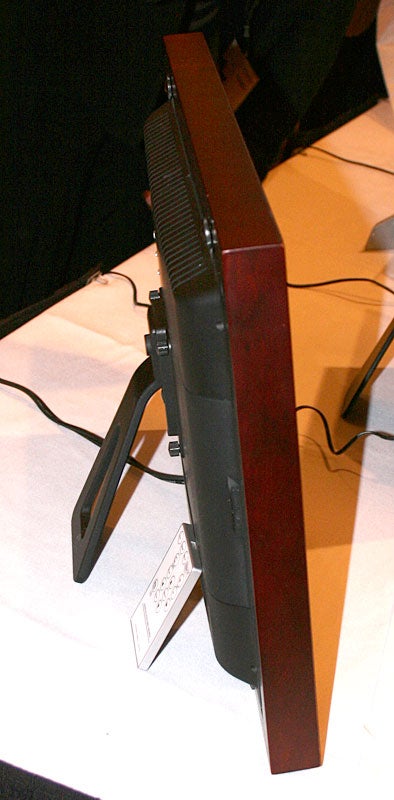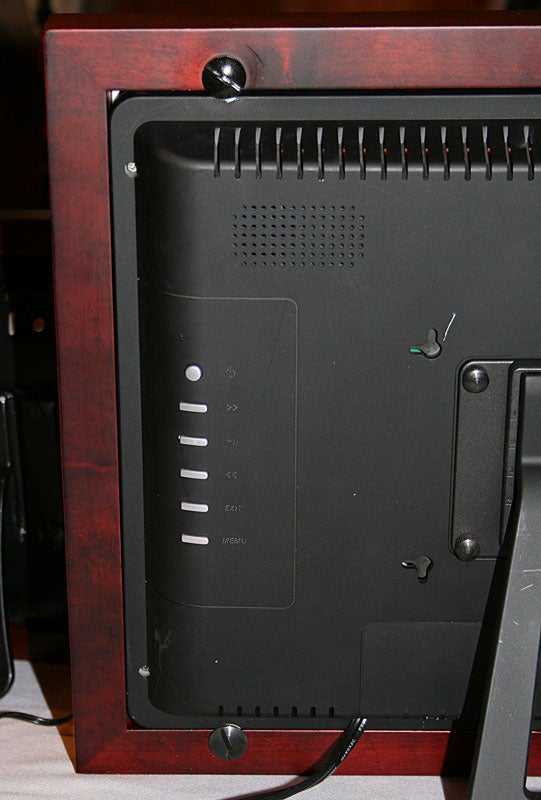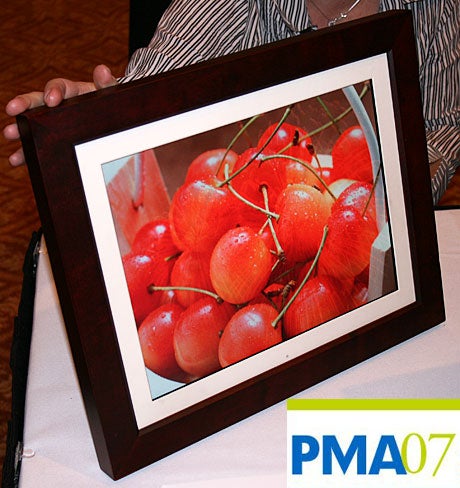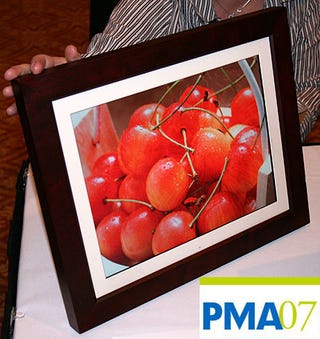 Pandigital reps teased us with a promise of Bluetooth and WiFi capabilities by June with a firmware update, where you'll be able to transfer photos to the frame wirelessly. The kicker? They told us the frame would have Internet capabilities where you'll be able to download RSS feeds from photo sites such as Flickr by Q4 of this year. That we can't wait to see. – Charlie White